Aerial Dance Harness with Lindsey Butcher
About the Workshop
This is a single point harness class in free space that works in and out of contact with the floor using abseil lines and climbing equipment.
This class forms an introduction to the characteristics of working on a variety of single point rigging systems, in different configurations and spatial relationships and using guided improvisations to explore each new territory.
Beginning each session with floor work, we will then lead into working in solos, pairs and group explorations.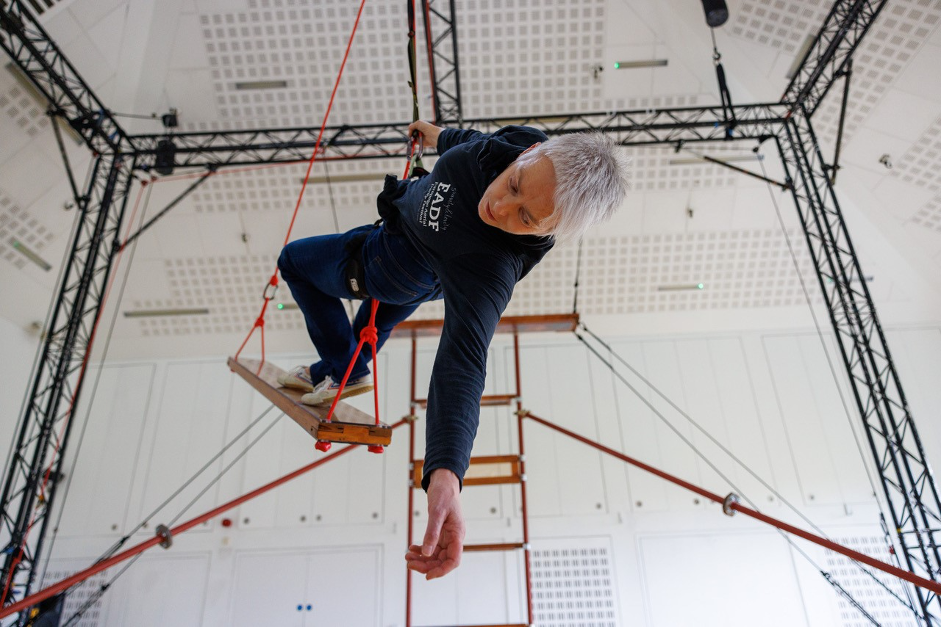 About Lindsey Butcher
Since graduating from London Contemporary, Lindsey has worked with numerous dance, theatre, circus and opera companies as a dancer, aerialist, teacher, mentor and choreographer.
As a dance and aerial practitioner, she has over 38 years of professional practice and remains very active as a performer, choreographer, teacher and mentor.
In 2003, (after winning the Jerwood Award for Circus) Lindsey founded the aerial dance company Gravity & Levity to provide a vehicle for her artistic vision.
Much of Lindsey's aerial choreographic work over the last 15+ years has been 'building based' vertical dance commissions, a discipline in which she specializes and she teaches master classes in the UK and Internationally: France, Ireland, Italy, Portugal, Canada, Panama and Brazil.
She is also a founder member of the Vertical Dance Forum, a transnational group who received Creative Europe funding to disseminate this practice and support the development of the art form.
Photo: Mark Morreau
More Information
Who is it for
The aerial dance harness (low-fly) class is aimed at anyone wanting to gain some experience of working in single point harness either on the floor (aerial dance harness), or on the wall (vertical dance).
Date
Sat 2nd December 2023 | 14:00-18:00
Cost
£50 | £40 for Open Training Members (concession rate)
Maximum number of participants
12
What to bring
Please wear multiple snug layers around your hips and waist for your comfort. Long sleeved t-shirts are also handy for some moves. We usually work barefoot but you may also want to bring slim soled plimsolls for the wall and/or socks depending on the floor.
If you have a climbing harness you prefer and any kit (gri-gris, rigs, karabiners etc.), please bring them with you.
Booking
For booking the masterclass, please click below.
If you wish to attend both workshops, you will need to book separately for each day.
If you are an open training member, only once you login, will you be given the concession rate.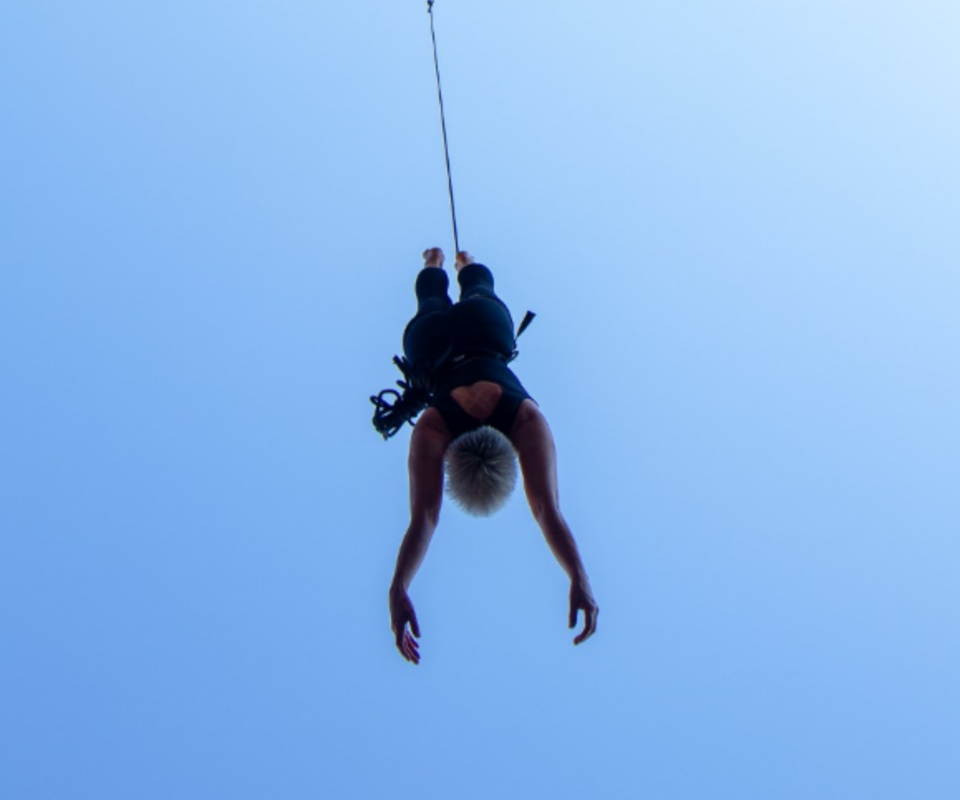 Vertical Dance Technique with Lindsey Butcher
2pm-6pm | Sunday 3 December | Intermediate
Harness workshops for intelligent bodies and curious minds with Lindsey Butcher