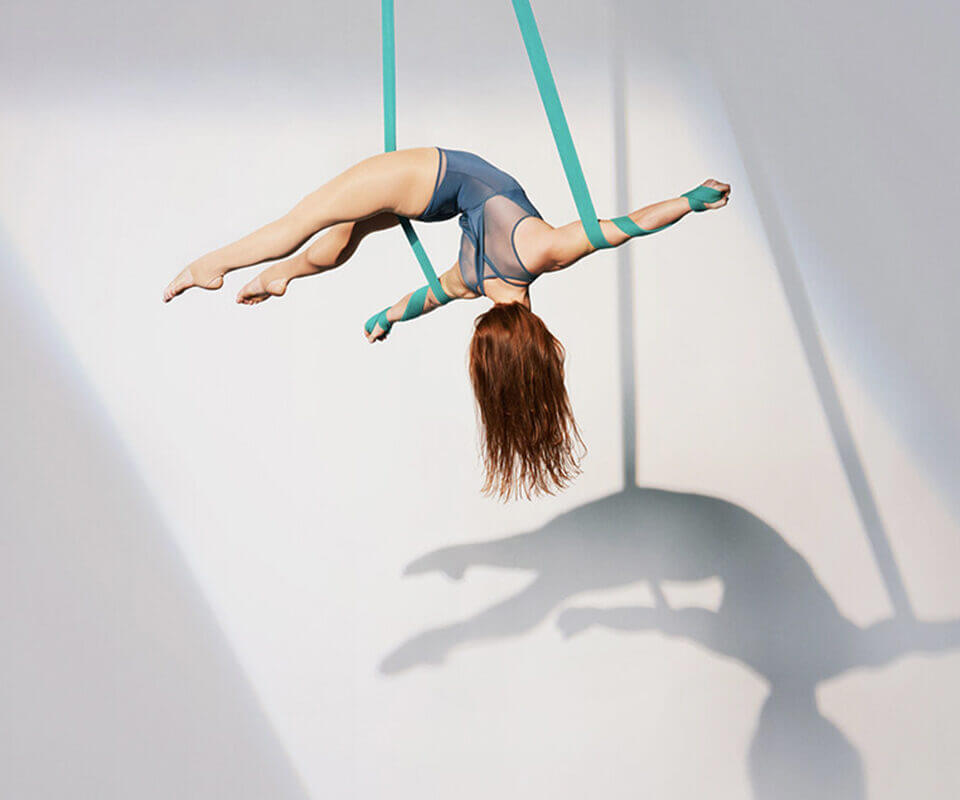 COURSE TERM

Short courses starting in April & June

PRICE

£150 / £105 concession (5-week course in April - May)
£180 / £126 concession (6-week course in June - July)

WHEN

Thursdays 7.45 - 9.15pm
About
With technique not too dissimilar to that of gymnastic rings, the discipline is comprised of a combination of strength and elegance, making for a highly dynamic and visually powerful discipline.
This short course is a great way to explore contemporary ways of using straps that move away from the traditional setting of this skill. The course will explore a range of moves and transitions based on the foundation of aerial movement. You can expect to develop a fundamental understanding of the equipment in relation to your own body, whilst gaining knowledge in the basic vocabulary of the discipline.
Please note this is course is different from Advanced Aerial Straps on Fridays which is more technical-based.

Contemporary Straps short course with teacher, Jackie Le
Who it's for
This course is at an advanced level. Aerial straps is a demanding but extremely rewarding discipline, and therefore we advise that participants have some experience of training with their own body weight. It is suitable for those who are currently booked on to either a Level 2 or Level 3 Aerial or Acrobatic course.
Term dates
5-week course
28 April – 26 May
Thursdays, 7.45 – 9.15pm
£150 / £105 concession
6-week course
9 June – 14 July
Thursdays, 7.45 – 9.15pm
£180 / £126 concession
Further information about our adult courses