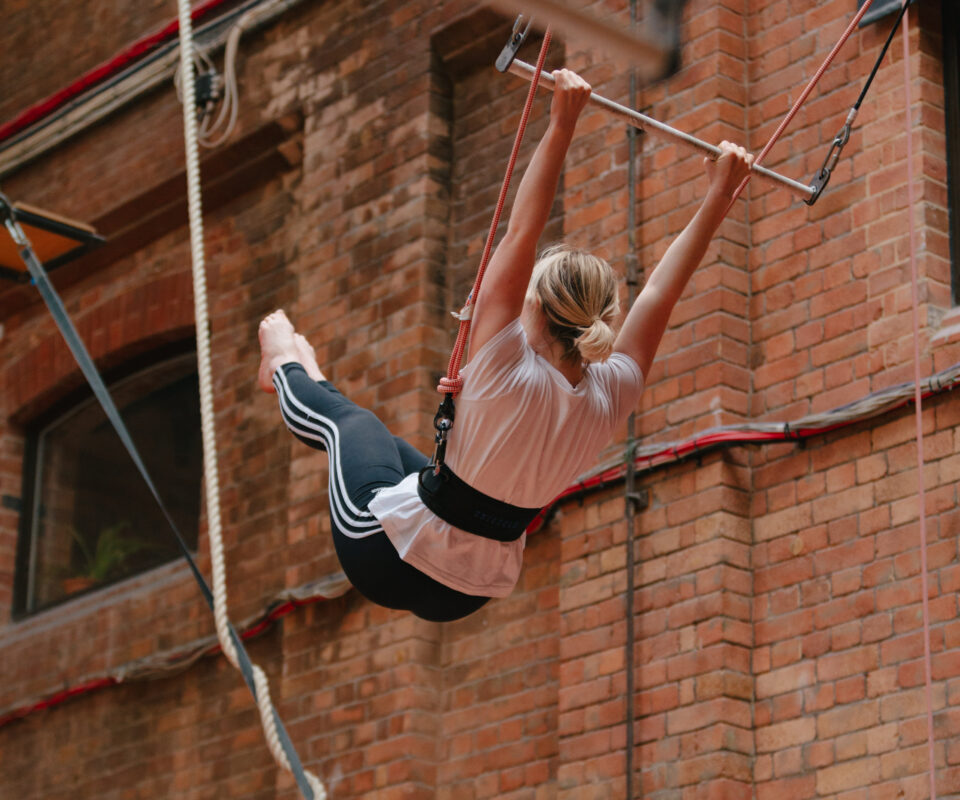 Saturday 30th July – Sunday 31st July
Who it's for
£175 for two day workshop
For age 18 and over
A two day weekend intensive workshop in aerial and acrobatics.
We have two workshop options, Beginner or Intermediate.
Please ensure to check the description below and book for the workshop that is appropriate to your skill level and experience.
Booking is now open (subject to availability). Cost £175pp for the Full weekend (Saturday and Sunday) for each workshop.
Please contact us via the details on the right if you would like more information.
Reception / info

Get in touch
Beginner
This workshop is suitable for complete beginners in circus skills or those with up to one year of experience of any circus skill. It will feature some of the skills we offer on our recreational courses throughout the year as well as some new activities not offered previously.
Book Beginner
Intermediate
Intermediate
You will have a minimum of 1-2 years' experience of doing any individual Circus skill. You must be able to climb a rope unassisted and hold your own body weight.
Book Intermediate