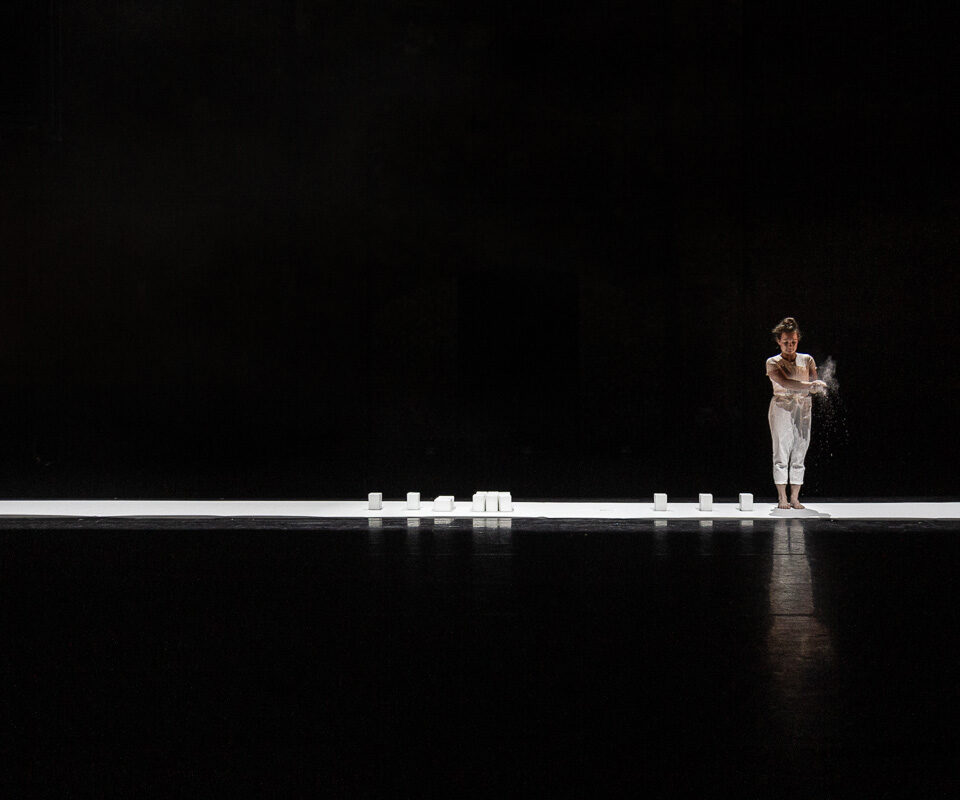 Foundation Degree 2nd Year Devised Pieces
Thursday 31 March & Friday 1 April 2022
Welcome
Everyone in the world of performing arts is excited to see the return of  audiences. Entertaining, informing and engaging with people is ultimately why artists and performers do what they do.
It's particularly poignant for us today as our 2nd Year Foundation Degree students present their first live performances since they arrived at the National Centre in September 2021, 6 months into the pandemic.
This student intake have had to endure circumstances unlike any others since our higher education programmes were set up over two decades ago. However, the restrictions have not hindered their ambition and determination. We hope you enjoy the performances this afternoon and show your appreciation for the extraordinary work and skills that our students have put in to these devised pieces.
Performance times & info
Thursday 31 March
14:00 – Show A
16:30 – Show B*
Friday 1 April
14:00 – Show B*
16:30 – Show
*Please note that nuts are used on stage during the performance of  7. The Alba Cockatoo in Show B.
Show A
1. Sophia Dennis
Chinese Pole
Excitation
2. Alvaro Grande Casillas
Juggling
Leap into the unknown
3. Cat Singh
Swinging Trapeze
Cosmic Girl
4. Kitty Durbin
Rope/Loop
Metamorphosis
5. Chiara Manni
Handbalance
Illusions
6. Jack Lewis
Trick Bike
Post-less Service
7. Eric Hardy
Straps
Unfolding
8. Evie Smithers
Rope
Not performing
9. Lucy Hallam
Hoop Diving
Help
10. Maria Whiting
Silks
Dragon Stance
11. Danyna Mearns
Straps
Forget
Show B
1. Molly Ashby
Static Trapeze
Feeling Good
2. Mhairi Hamilton-Reid
Silks
RUN!
3. Sorcha Lockyer
Flying Pole
Find me Again
4. Joe Coward
Single Point Trapeze
My Beautiful Nightmare
5. Katherine West
Single Point Trapeze
Leaving Me
6. James Gill & Emily Odunsi
Teeterboard
Vs
7. Ania Giannattasio Blanco*
Aerial Hoop/Hair hang
The Alba Cockatoo
*Please note that nuts are used onstage during this performance
8. Grace Monchar
Straps
Left Behind
9. Lauren McDonnell
Single Point Trapeze
You do not Yield
10. Ellie Pearson
Hoop
(Wo)Man's World
11. Felix Sudbery
Chinese Pole
The Boiled Frog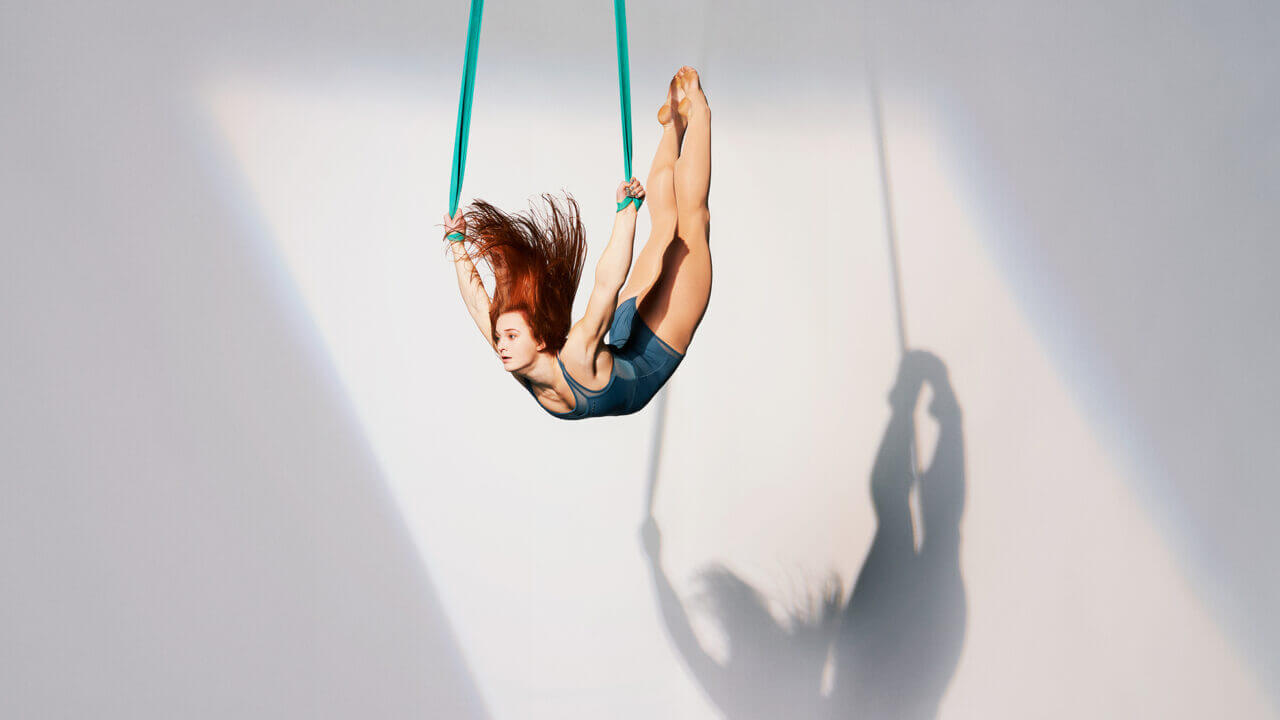 Support Us
The National Centre is a registered charity. Half of our annual income comes from grant awards, funding and donations. Every year we have to raise money to support our Higher Education programmes.
If you can please donate using the button below. A donation of any amount will help us to offer the best possible facilities and training for our students.
Donate
National Centre Staff
Foundation Degree Teachers
Lydia Harper, Hauk Pattison, Ian Marchant, Inaki Fernandez Sastre, Korrie Aulakh Singh, Leo Hedman, Will Davis, Sammy Dinneen, Paddy Waters, Alexander Dobrynin, Ronan Jenkinson, Arielle Lauzon, Katharine Arnold, Amy Panter, Neus Gil Cortes, Laura Doehler
Production & Higher Education Team
Tom Albu – Production Manager
Matt Burch – Head Rigger
Giles Stoakley – Company Stage Manager
Sunni Jolly – Deputy technical Manager
Adrian Porter – Head of Higher Education Delivery
Stevie Taylor – Head of Academic Administration
Martha Harrison – (Student lead) Year Manager
Amy Welbourn – Year Manager
Michaela O'Connor – Year Manager
Antigone Exton-White – Student Support Manager
Joanna Young – Admissions and Registry Manager
Nikita Shergill – Records Officer
Staff Team
Alice Jackson – Head of Learning and Access
Anna Duncan – Access & Participation Manager
Anthony Lewis – Buildings Maintenance Officer
Arran Peck – Strength & Conditioning Coach
Carl Thorndike – Data Manager
Dan Cowdrill – Commercial Director
Dave Kennard – Duty Manager
Emma Barrow – Business Development Manager
Froniga Lambert – Chief Operating Officer
Glen Stewart – Director of Professional Development
Hazel Harvey – Marketing and Sales Assistant
Jade Leatham – Recreational Services Manager
James McCambridge – Teacher Education Manager
Kamila Krupczynska-Mieluch – Finance Manager
Kate White – Chief Executive
Laura Wyatt O'Keefe – Customer Service Assistant
Lois Tucker – Duty Manager
Lucy Fawthrop – Commercial Support Officer (Recreational Services)
Ness Heduan – Buildings & Facilities Manager
Niamh Glanville-Frayne – Customer Service Assistant
Nik Farr – Customer Service Assistant
Niki Lavithis – Access & Participation Manager
Petra Lazarek – Head of Commercial Events
Philip Nichols – Head of Marketing & Communications
Raffia Rahman – Customer Service Assistant
Sanjay Dasani – Head of Buildings and Facilities
Sharon Harble – Executive Assistant to CEO
Sithy Ismail – Finance Administrator
Stefano Di Renzo – Artist Development Manager
Tabatha Gregg-Allured – Customer Service Assistant
Tony Bonnar – Head of Finance
Vaida Pikzirne – Commercial Support Officer