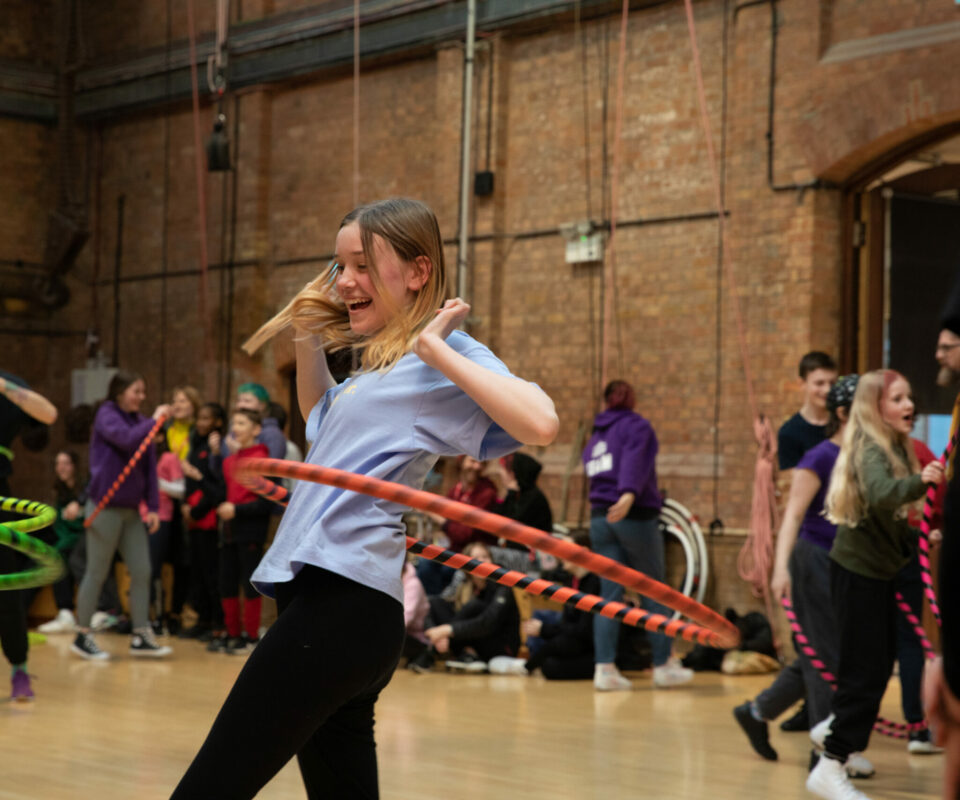 23rd July, 12-4pm
Inviting the local community to come and experience a bit of circus.
Community Open Day 23rd July 2022, 12 – 4pm
We're opening our doors for families and community groups from the local area to explore what goes on in our circus school. Join us for an afternoon of fun, FREE activities:
Watch circus artists training
Have a go at Juggling
Make your own juggling balls
A bit about the day!
What to wear: It's best to wear clothes you can move around in for example tracksuit bottoms/ leggings and t-shirt with clean indoor trainers.
The Entrance is via our Hoxton Square gate
Unfortunately we have no onsite parking
As it's a family day Children under 8 must be supervised at all times and any young people taking part in an aerial workshop must have a parent/ guardian/ carer in the building.
Children under 5 will need support from parents/ guardians/ carers to take part in the activities.
We want to connect with local residents and hear more about what role circus could and can have in our local community. We cannot wait for you to step into the world of circus.
Having a go at different skills will be FREE on this day to anyone who wants to.  You don't need any prior experience, and you will be able to try out most skills on a drop in basis.
Our Aerial skills tasters will be timed, and will need to be booked in advance. Limited places will be available on the day on a first come first served basis, but we cannot guarantee one.  Other activities will be available to try so do still come along!
Times will be as follows:
12:15 – 12:45
12:45 – 1:15
1:15 – 1:45
2:15 – 2:45
2:45 – 3:15
3:15 – 3:45
If you are a community or youth group and would like to bring a few of your members, please contact participation@nationalcircus.org.uk to find out how to book.