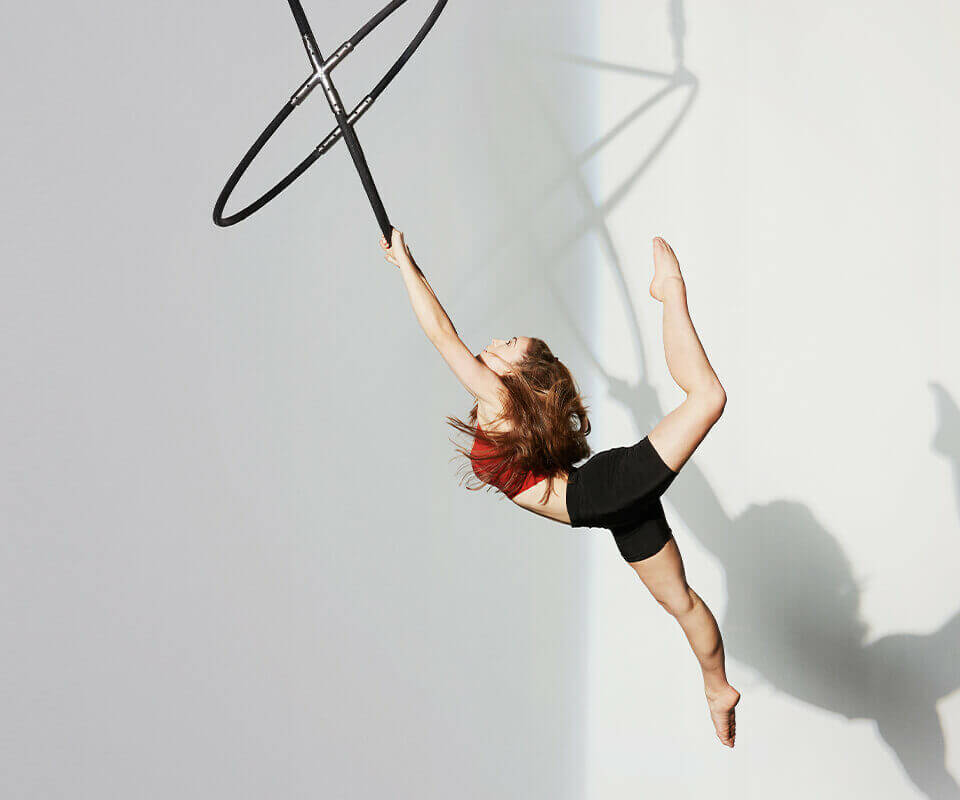 Private Circus Workshop Parties
Our private circus parties are great for hens, stags or birthdays.
Hen, stag and birthday parties
Our circus workshop parties are great for a range of celebrations – for adults or young people aged 8 and upwards. Learn great fun skills like trapeze and tightwire walking.
Saturday party packages
Circus skills include static trapeze, acrobatics, juggling and tightwire walking along with party games.
Prices and booking
From £75 (incl VAT) per person, based on 10 people. Contact workshops@nationalcircus.org.uk for more information and to book.
Useful information
Age and physical ability
Our workshops are taught at an appropriate level for individuals' fitness and the team's abilities. We have taught all ages, from children to people in their 60s, those with medical conditions, previous injuries and disabilities. Participants will be asked to complete a short, confidential medical form in advance of the workshop so we can ensure we accommodate everyone. Unfortunately pregnant women will not be able to take part in the workshop skills but are welcome to attend.
Health and Safety
We take into account that some people are not of optimum fitness and ensure that our workshops are suitable for all ages and abilities. Highly experienced professional circus teachers lead all of our workshops and will ensure your members of staff have a safe and highly enjoyable experience. All circus activities take place in an environment of maximum safety, which includes use of safety equipment in certain activities. We can provide risk assessments for all skills on request.
Please note that alcohol must not be consumed prior to the workshop.
What to wear
Participants will need to bring comfortable clothing such as tracksuit bottoms or leggings, T-shirts and trainers.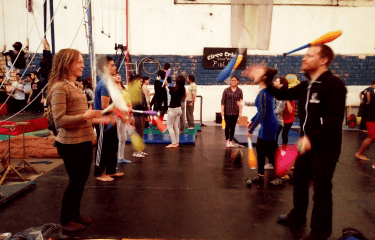 Make an enquiry
To discuss your team's requirements or book a workshop get in touch at workshops@nationalcircus.org.uk or on 020 7613 8258.
Email Us