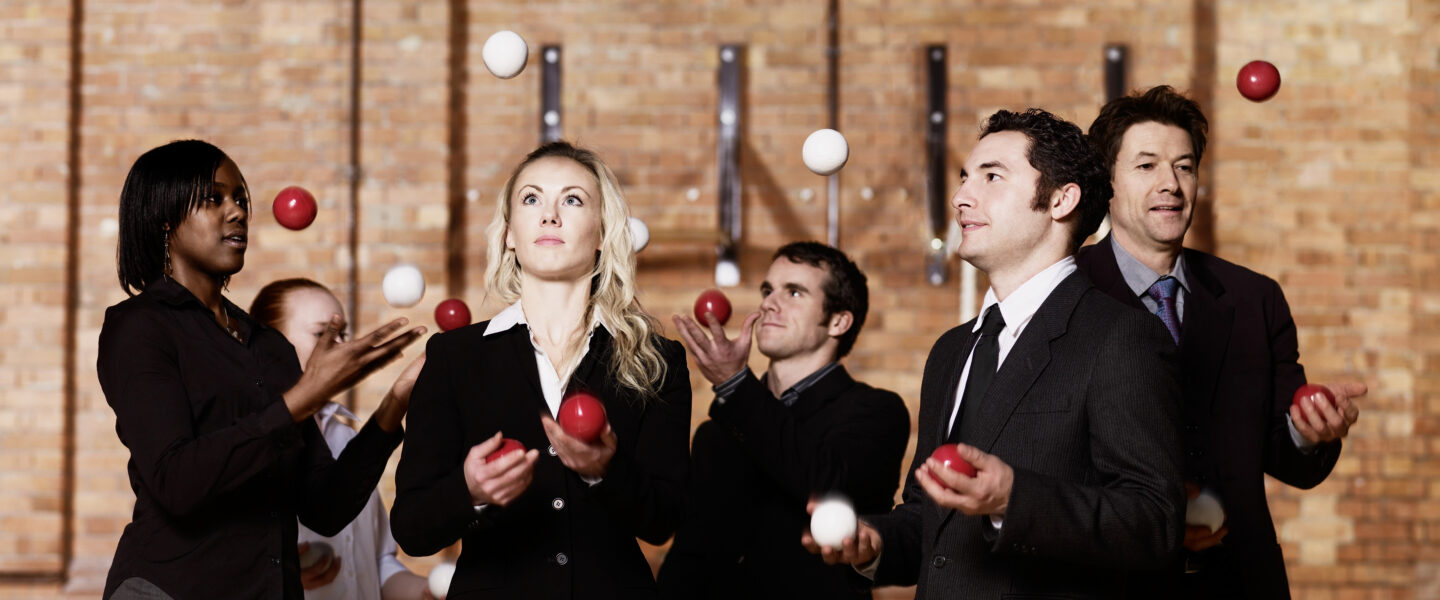 What we offer
Our Corporate Training Sessions are tailored and are designed in consultation with clients to better understand the team's desired outcomes on the day. Offering a range of circus skills including trapeze, acrobatics and tight-wire walking, the activities and disciplines are then enhanced with facilitated discussion throughout the session with a professional business coach and the circus teachers themselves. Discussions will focus on how attendees can apply the skills developed to their life in the workplace and the relationships that they build.
Benefits of the Corporate Training Sessions:
• Improved concentration and focus
• Helping team members to see one another in a different light
• Levelling hierarchy & overcoming barriers to communication
• Uncovering hidden talents for the individual and the group
• Building confidence and trust
• Breaking out of comfort zones
• Accelerated learning in a safe space
• Teaching co-operation and co-creation
Please see our terms and conditions here
More information
Price from £3,500 and for groups of between 10 and 16 participants.
To discuss your team's requirements or book a workshop get in touch at workshops@nationalcircus.org.uk or on 020 7613 8258.
Testimonials
Our Clients
Visa
"We had a great time – the team looking after us was really engaged, friendly and knowledgeable." 
KPMG
"The event went very well and received a lot of praise from all the team, at all levels."
Kyson Design
"The workshop has met and even exceeded our expectations. The event has helped the new employees massively to bond and communicate with the team. … It will be really hard to top it next year."
Autotrader
"The event met our objectives very well – it was good fun, and the challenging nature of the activities helped build trust."
Useful information
Age and physical ability
Our workshops are taught at an appropriate level for individuals' fitness and the team's abilities. We have taught all ages, from children to people in their 60s, those with medical conditions, previous injuries and disabilities. Participants will be asked to complete a short, confidential medical form in advance of the workshop so we can ensure we accommodate everyone. Unfortunately pregnant women will not be able to take part in the workshop skills but are welcome to attend.
Health and Safety
We take into account that some people are not of optimum fitness and ensure that our workshops are suitable for all ages and abilities. Highly experienced professional circus teachers lead all of our workshops and will ensure your members of staff have a safe and highly enjoyable experience. All circus activities take place in an environment of maximum safety, which includes use of safety equipment in certain activities. We can provide risk assessments for all skills on request.
Please note that alcohol must not be consumed prior to the workshop.
What to wear
Participants will need to bring comfortable clothing such as tracksuit bottoms or leggings, T-shirts and trainers.
Public Liability Insurance (PLI)
We have PLI cover for up to £10 million indemnity.