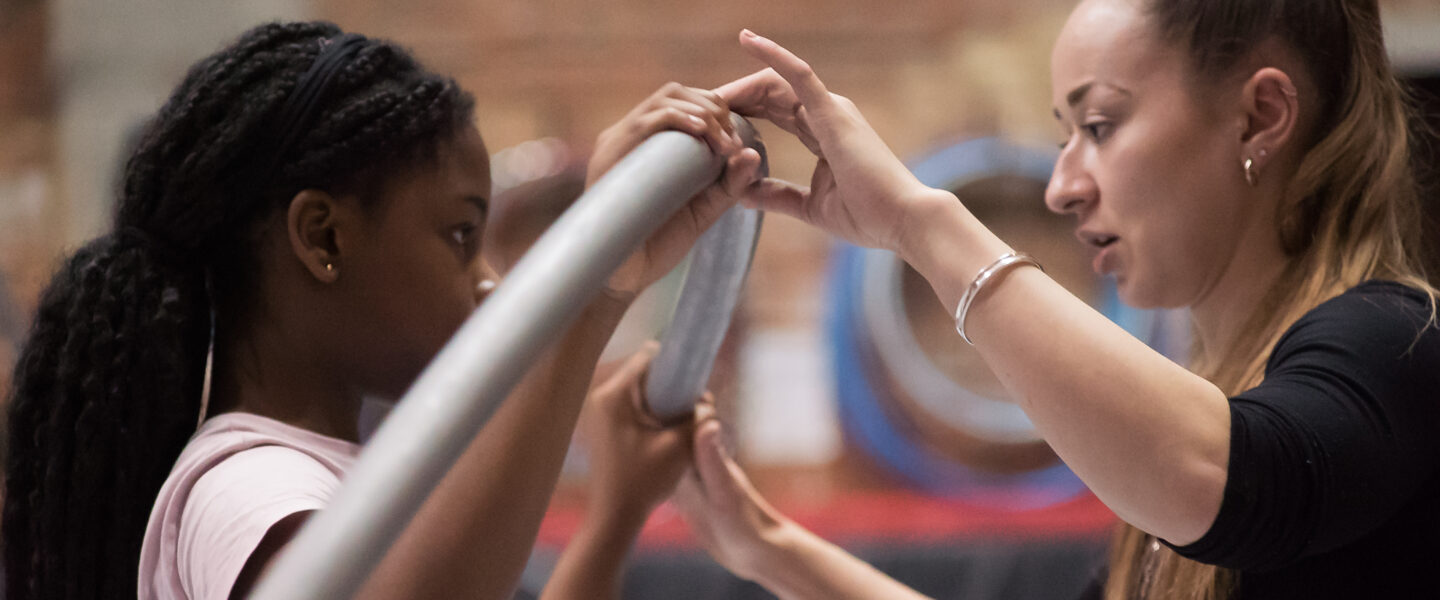 Workshops
Duration: 2 hours minimum
When: Monday – Saturday
Where: Off-site / On-site
Ages: 4 – 18 yrs
Price: Please contact participation@nationalcircus.org.uk for a quote or fill in our workshop enquiry form
We offer a range of activities that can help develop hand-eye coordination, balance, strength and fitness through skills such as juggling, tightwire, acrobatics and stilt walking.
Our bespoke workshops can take a variety of forms from tasters, inset days, reward days, extracurricular activities, to integration within the curriculum. All workshops can develop team and confidence building, with a focus on play and creativity. We also offer a more progressive approach that can work towards increasing skills or for performance outcomes.
It's our aim to ensure that circus can be an accessible art form, and through ongoing partnerships and training with SEN schools and inclusive charities we are able to offer circus workshops for participants of all abilities
For an overview of available workshop activities see the PDF below.
Related Links
Circus workshop activities (PDF)