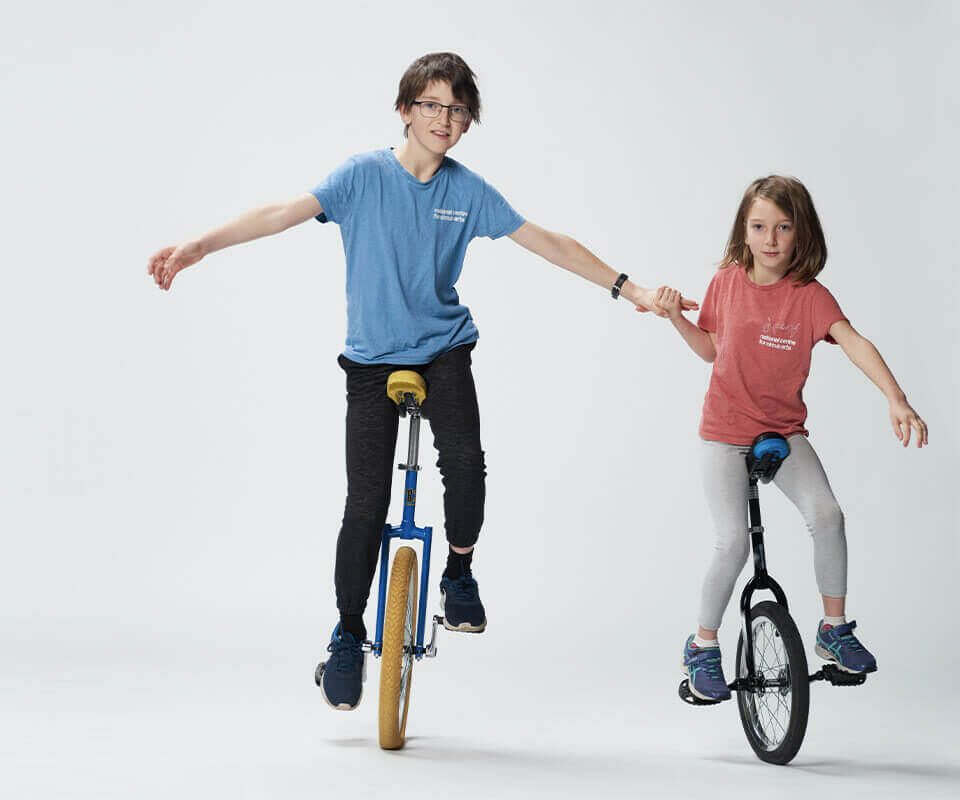 Progressive circus training for young people aged between 11 – 18 years
Applications are open for LYC 2023, apply here.
Who it's for
The London Youth Circus (LYC) is for young people aged 11 – 18 (Year 7 – 13) who are interested in taking their circus training further through progressive, focused training.  The LYC is about supporting and nurturing a love of circus and the arts.
The aim for our London Youth Circus Programme is to:
Create well rounded circus artists
Whilst everyone has their favourite discipline, we think it's important that LYC'ers are encouraged to try a range of creative and technical classes. We hope this will develop their skill base so that when they finish their time with us, they can utilise what they have learned to support their pathway into the performing arts, if they wish to take that step.
Support personal development
The LYC isn't just about developing circus skills because we find supporting personal development has just as much importance. We do this through embedding confidence building, leadership and creativity in our teaching and classes and believe the programme thrives on its supportive community and friendship.
Develop an appreciation of the arts
We want to give those in LYC an opportunity to explore the world of the arts and be inspired by what the sector has to offer. We do this by offering subsidised tickets to live performances, taking part in enrichment workshops with international artists and companies, and the option to be involved in the Arts Award which helps to explore the arts through practical and theory-based activities that promote critical thinking.
What can I train in?
The main skills we offer are Silks, Rope, Static Trapeze, Tightwire, Juggling and Acrobatics. Which main skill you train in is decided on through the audition process. You will also have the chance to train in other circus disciplines across our minor skill offer, enrichment workshops and supporting classes.
Levels
We offer three levels in London Youth Circus: LYC 1, LYC 2 and LYC 3. We generally see most students stay within a level for at least 1 – 2 years, and whilst skill progression is part of this decision, we also consider potential, attendance, attitude and age. Once you are on the programme, you will receive end-of-year feedback from our circus teachers, who will discuss strengths and areas to focus on for the following year. This is also when you know if they think you should move up a level for the following year.
When is training?
LYC training is held on Sundays where participants have their main training in either: Rope, Silks, Static Trapeze, Acrobatics, Juggling or Tightwire. On Sundays you also take on a "minor" skill which allows you to try out the other skills we offer. You will rotate through these during the year and everyone gets the same amount of time on each one so no one misses out. As our students progress through the levels, they get to focus more on the skills they prefer.
LYC 1: Will have the chance to train in 9 minor skills on a Sunday + their main discipline
LYC 2: Will have the chance to train in 6 minor skills on a Sunday + their main discipline
LYC 3: Will have the chance to train in 1 minor skill on a Sunday + their main discipline
Supporting Classes
Our weekday classes are called Supporting Classes and are optional. These are a chance for LYC participants to try new things and diversify their skill base. The content will differ each term however we usually focus on creative classes and other disciplines that aren't offered on Sundays, for example Dance, Chinese Pole, Handstands or Aerial Hoop.
These are not compulsory and are offered free as part of the fee for the LYC.
Tuesday: LYC 1, 5 – 7pm
Wednesday: LYC 2,  5 – 7pm
Friday: LYC 3,  5 – 7pm
Auditions
Applications for 2023/24 are now closed.
Successful participants train in one main skill in: Acrobatics, Silks, Rope, Static Trapeze, Juggling and Tightwire. You must choose three of the skills offered on LYC to try out for during the audition. If you are successful you will be able to train in one of the options we've decided upon.
Cost
The London Youth Circus costs £260 each term (based on a 12-week term)
This covers your 2-hour training on Sundays and works out as £21.67 per week for 2 hours of training. The optional supporting classes are also covered within the £260. You do not need to pay extra for these but the price does not change whether you do or do not take part in the classes.
Term 1 Dates:
Monday 4th September – Sunday 10th December 2023
Half term: Monday 23rd – Sunday 29th October 2023
BLOOMST - London Youth Circus