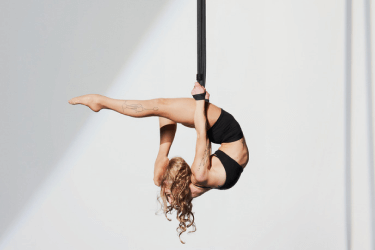 Accommodation & Student Support
Options for support whilst studying at the National Centre
Accommodation
The National Centre for Circus Arts does not operate any housing of its own, but we do help aid students in finding suitable accommodation in London.
We advise students to look for housing with other students at the National Centre and we connect them together through a private Facebook page once they accept their place with us. Private student halls are not recommended as they are incredibly expensive and due to our students' intensive schedules, are also not often very suitable. Our students tend to live in East or North-East London, areas such as Hackney, Islington, Tower Hamlets, Haringey, Newham or Waltham Forest.
An information pack will be sent to successful applicants detailing helpful information on finding and securing accommodation.
Once you have organised your housing, you should take out home insurance to cover your possessions. Many companies, including high street banks, provide inexpensive insurance specifically for students.
If you require further advice please contact Joanna Young on joanna@nationalcircus.org.uk,
Supporting our students
The National Centre for Circus Arts has a strong tradition of providing student care and support services and commit considerable resources to this purpose. Many students who are embarking on a course will be living away from home or abroad for the first time and may face a number of challenges during their training. We aim to provide the necessary services to help all students overcome these and ensure that the highest level of individual care is offered.
Medical support –Limited access to in-house and external physio services for the purposes of triage and treatment (limited support funding available). This provision makes up part of our medical support of the student and their self-care. We also offer help and support in finding a local GP and other NHS services.
Counselling – for students in need of further support we may be able to arrange counselling.
Learning Support – support and assessment for students who have Specific Learning Differences and support for students whose second language is English. All students have access to support for assignments.
The Leverhulme Hardship Grant Fund – supported by the Leverhulme Trust which awards grants to students on our Foundation Degree and BA (Hons) Degree in Circus Arts in order to try and help students in exceptional financial hardship who might not otherwise be able to afford to continue their studies.
Academic Support
Specific Learning Differences
All students entering a course of Higher Education at the National Centre for Circus Arts will be assessed for dyslexia and dyspraxia. If you know that you are dyslexic or have another Specific Learning Difference, we strongly encourage you to let us know as soon as possible. This will help us develop a Learning Support Agreement. This is an agreement that is developed between the school and the student to identify any support needs. After obtaining your consent this information will be passed on to the relevant administrative and teaching staff in a confidential manner.
English Language Support
All students have access to English language support for assignments whilst on the course. Students with English as a second language are strongly encouraged to maximise their exposure to the English language prior to arrival in the UK. Conditional offers may be given on the basis of applicants passing the Secure English Language Test (SELT).
Support for Disabled Students
Applicants are encouraged to disclose a disability to the staff at the National Centre for Circus Arts from the point of application. If you have any questions or concerns that you would like to discuss before you apply you can contact our Admissions and Registry Manager (joanna@nationalcircus.org.uk) or our Student Support Manager (Antigone@nationalcircus.org.uk) directly. At this stage, you may not know what support you may require; however we will be able to discuss the audition process with you and discuss any suitable support. Any information that you do raise will be treated in confidence and will only be discussed with other members of staff with your permission.
Disabled Students Allowance
Process and application:
If you are offered a place at the National Centre for Circus Arts we can also help you apply for the Disabled Students Allowance (DSA), where appropriate, and help you arrange any specialist support you may be entitled to. This can help cover the cost of specialist equipment necessary for your studies, including software and study skills tuition. Unlike a student loan DSA does not have to be repaid. Applications are made through your awarding body, for example Student Finance England. In order to apply for DSA the awarding body will require evidence of any impairment or disability. This may be proof from a Doctor or by an Educational Psychologist. If you require evidence from an Educational Psychologist the National Centre for Circus Arts can arrange this for you once you have begun your course.
Mental Health and Wellbeing
The National Centre for Circus Arts is doing ongoing work to promote mental health and wellbeing. Details about all Student support can be found in our Guide to Student Support
Visas and Immigration (including EU, EEA and Swiss Students)
UK institutions must be registered with the UK Visas and Immigration in order to recruit international students. Once you have been accepted onto a Higher Education course at the National Centre, you will be required to apply for your visa online at GOV.UK. Students are responsible for ensuring that they have the correct visa for entry to the UK.
The UK Border Agency requires you to present your visa and passport on the first day of term at the National Centre for Circus Arts to enable you to enrol. We will make photocopies of these and keep them on file. We are also required to hold current contact details for all international students, so you should ensure that the Higher Education team are notified of any changes to your address or contact details.
New Points-Based Immigration System
All prospective international students coming to study in the UK on or after 1 January 2021, including those from the EU, EEA and Switzerland, will need to apply for a Student visa and receive a decision, before they arrive.
From 5 October 2020, the Student route will replace the Tier 4 route.
The Student route, which falls under the UK's new points-based immigration system, improves on the previous Tier 4 route making for a more streamlined experience for both sponsoring institutions and students.
Visas that have been issued through the Tier 4 route are still valid and those eligible will still be able to apply for the Graduate Route when it opens in summer 2021.
The Graduate Route will be available to international students who have completed a degree at undergraduate level or above at a Higher Education Provider with a track record of compliance and who have a valid Student (or Tier 4) visa at the time of application.
More information about the UK's new points-based immigration system can be found here. Further guidance for EU, EEA and Swiss students, who from 1 January will need to comply with the new system can be found here.
EU, EEA and Swiss citizens resident in the UK before 31 December should apply to the EU settlement scheme.
Further information on visas and being an international student in London can be found at www.ukcisa.org.uk and www.bia.homeoffice.gov.uk
The Building
We are based in Coronet Street, Hoxton in a former electricity generating station. The site has level access throughout the ground floor and lifts to upper floors. There is an adapted toilet on the ground floor and two further accessible toilets in the building. All performances scheduled at the National Centre for Circus Arts are accessible for wheelchair users. There are currently no signed performances or hearing loops.
Further information
If you would like to view further information please see our Inclusivity and Equality section for some of our resources and guidelines to promote equality and diversity.
Please contact the Admissions and Registry Manager to discuss any support needs during the application and audition process or to request any further information:
Joanna Young on joanna@nationalcircus.org.uk.