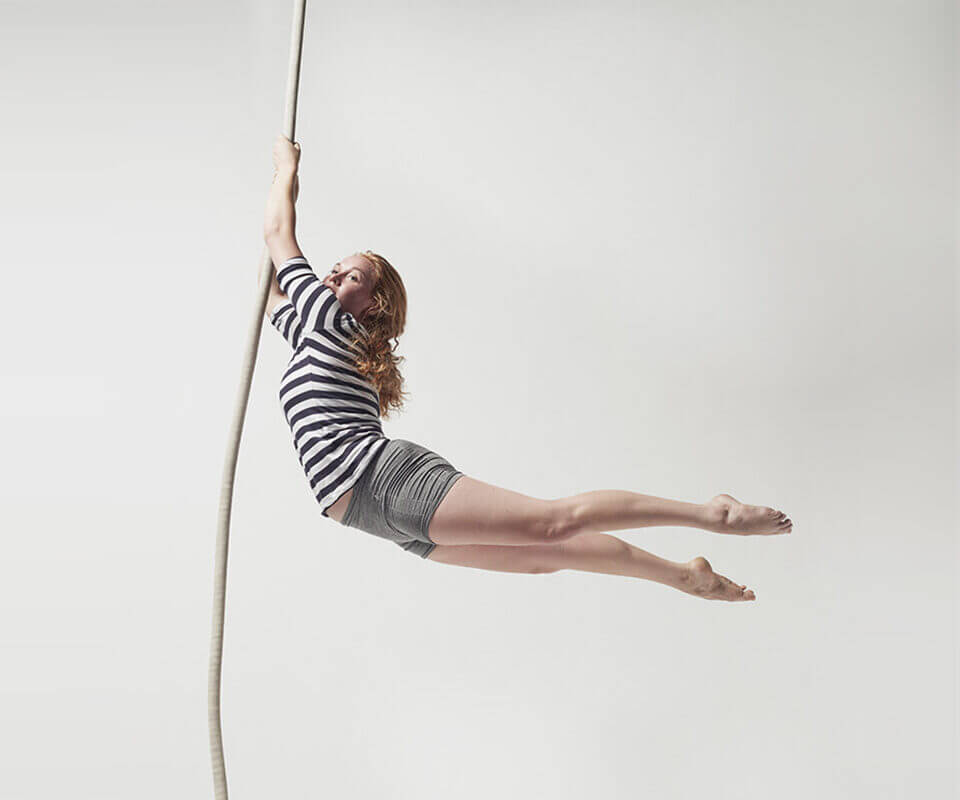 Centre for Advanced Training
Training for 11 – 18 year olds who demonstrate exceptional potential in performing and circus arts.
Applications are now closed and will reopen Spring 2024.
Centre For Advanced Training (CAT) Scheme
About
The Centre for Advanced Training (CAT) scheme is a year-long progressive training programme for young people from across the UK. This programme is available to participants aged 11 to 18 years who demonstrate exceptional potential in performing and circus arts. Successful applicants are provided with one year of free training. The National Centre for Circus Arts runs the circus strand of this scheme in partnership with our host school, the London Contemporary Dance School at The Place.
Find out more about the National Centres for Advanced Training.
CAT students can train as part of the London Youth Circus programme every Sunday or train at another circus school, elsewhere in the country, as an External CAT student.
All CAT students must commit to additional training during the week and other enrichment opportunities provided through the scheme. The average training hours per week for a CAT students range from 11 – 18 hours.
Please note although the scheme is for 11 – 18 year olds, the last entry point at application is 16 years of age.
Not based in London? You can join our CAT scheme whilst training at another circus school
→ Find out more
Funding
The CAT scheme is a government initiative funded by the Department for Children, Schools and Families and managed by the Music and Dance Scheme (MDS). The MDS provides targeted means-tested fee support and grants to designated centres of excellence for the education and vocational training of young musicians and dancers.
Grants are graded on income of both parents before tax. Students can be eligible for full or part grant – where a part grant is offered parents pay a termly contribution towards the scheme.
Who it's for
The CAT scheme is available to anyone; you do not need to be a current student at the National Centre for Circus Arts to apply.
Potential CAT students may not have taken a circus class before, or they may have already enrolled on our youth classes or be taking circus classes elsewhere, all are invited to apply.
Becoming a CAT student at the National Centre means you will be enrolled as part of our London Youth Circus programme and take on extra classes that are intended for CAT students only.
You don't need to be the most flexible or strongest in your class. We are looking for CAT students to show:
Potential
Commitment and dedication to taking your training to the next level
A genuine passion for circus and interest in the arts for the future
What you'll need to do
From all of our CAT students we expect dedication, commitment and an excellent attitude towards training. As this is a government funded scheme, students must adhere to guidelines to be on the programme. It's important to point out that if these expectations do not suit your current schedule, then the CAT scheme may not be for you:
Weekly dance training
Weekly circus training – approximately 11-18 hours per week
Committed attendance – CAT students must attend at least 80% of their classes
Attendance at regular training plan meetings
Attendance at intensive training opportunities, held three times a year during half-term breaks.
Training and Support
Additional training and support provided through the CAT scheme includes:
Mentoring – parents and students take part in termly meetings. These are specialised training schedules which allow us to set goals and targets ('individual training plans') and talk about where the student's training could go next.
Intensive workshops – students work with professional performing and teaching companies to enhance and learn new skills.
Trips to see shows – subject to availability, students will be offered tickets to see shows throughout the year.
Access to additional circus skill and fitness classes during the week at the National Centre for Circus Arts.
Paid support to take external classes at other training centres (theatre, dance, gymnastics etc).
Applications
Applications for CAT scheme are now open for students based outside London and for applicants who are already on our LYC or auditioning this year to be on the LYC program.
Apply by 25th June 2023.
All participants who would like to apply for the Centre for Advanced Training programme must submit a video audition (unless you are already on LYC). Guidance on video applications in PDF bellow.
Everyone is welcome to apply but priority will be given to students with a household income of  under £31,139
Please submit your application form & video by 25th June 2023 . If you have any questions please contact us on participation@nationalcircus.org.uk
What your submission should include:
Completed application form
Audition video footage
Written recommendation from your circus school sent directly to participation@nationalcircus.org.uk that is no more than one page. (These will be confidential and not shared with the applying student or parent/ guardian) If you are a London Youth Circus student you do not need to send in a recommendation.
Please complete your application form via the online form link below however if you have any difficulty with this you can request a PDF or word copy from  participation@nationalcircus.org.uk