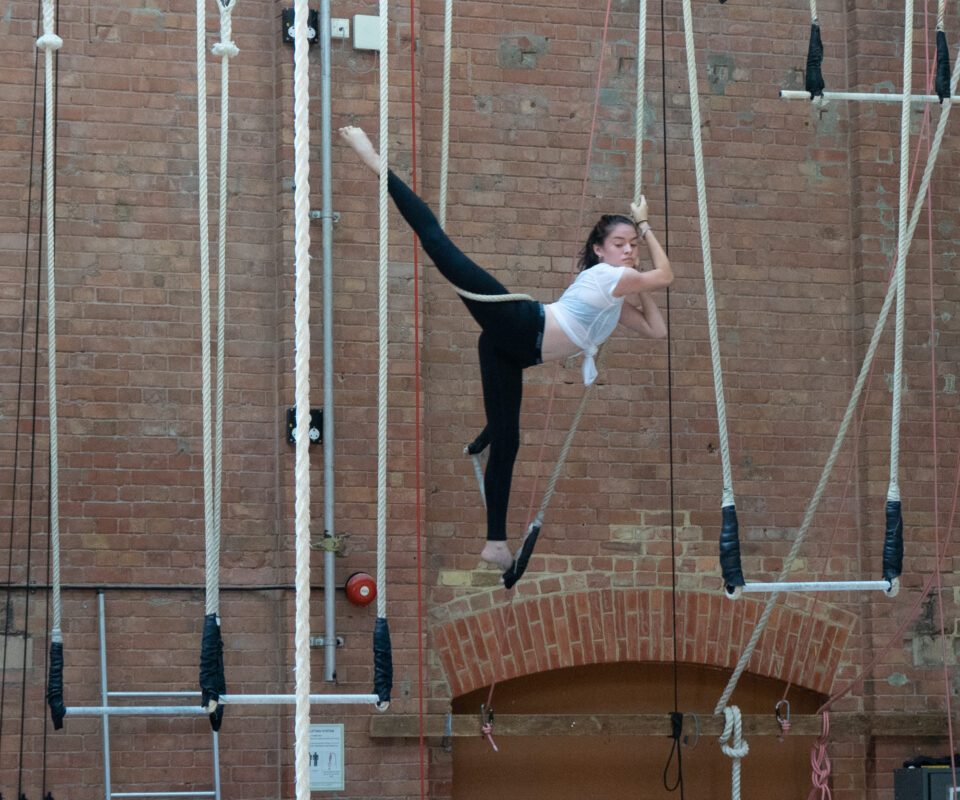 For 2023/24 youth programmes at the National Centre
Apply
23/24 Scholarships are now closed.
The scholarship scheme
Our scholarship scheme forms part of our Access and Participation Commitment to make our activities at National Centre accessible to those who may be unable to attend our sessions without support.  
This scheme funds one full year of youth or London Youth Circus classes, from September 2023 until July 2024.
Our scholarship scheme is for participants on our youth programmes:
Family Circus (Nursery – Reception)
Primary Circus (Yr1 -2)
Junior Circus (Yr3- 6)
Youth Circus (Yr7 – 12)
 London Youth Circus
Everyone is welcome to apply; however, priority will go to those within the following eligibilities or a combination of them.  These requirements are set by our funders of the scholarship scheme.
•
Families who have a combined total annual income of less than £42,875
•
Learners with declared disabilities
•
Young people of Global majority  (previously referred to as 
BAME
)
The Application Process
The first round on the application process is to complete the online form via the link at the bottom of this webpage. In order to ensure your application is accepted please complete all the sections and ensure the information you provide is accurate.
We will then process all the applications and create a shortlist of provisional places.
If you are awarded a provisional place then we may contact you to request additional evidence for the information you supplied in your application. This may also include a short informal conversation with you and your young person.  
We aim to contact all applicants by the end of May to inform them of the outcome of their application. Those who are successful will then be booked onto their preferred class day/time by the team at National Circus.
As part of the scholarship agreement we ask all successful applicants to observe the
•
Attend more than 80% of their classes
•
Be passionate and committed to learning circus  
•
Show exceptional behaviour in class, be determined to learn and act as a role model for others
•
Participate in providing us with feedback
about their classes.
By taking part in the scholarship scheme you should be aware that poor attendance, behaviour or commitment may result in the scholarship being withdrawn.  
Youth courses
Family Circus (Nursery)

January-March

Circus skills and games for young children and a parent or carer

Family Circus (Reception)

January-March

Circus skills and games for young children and a parent or carer

Primary Circus (Year 1-2)

January-March

Circus skills for children in school years 1-2

Junior Circus (Year 3-6)

January-March

Circus skills for children in school years 3-6

Youth Circus (Year 7-12)

January-March

Circus skills for children in secondary school years 7-12

Junior Sensory Circus (8-11 years)

October-December

For children on the autistic spectrum

Youth Sensory Circus (12-15 years)

October-December

For children on the autistic spectrum