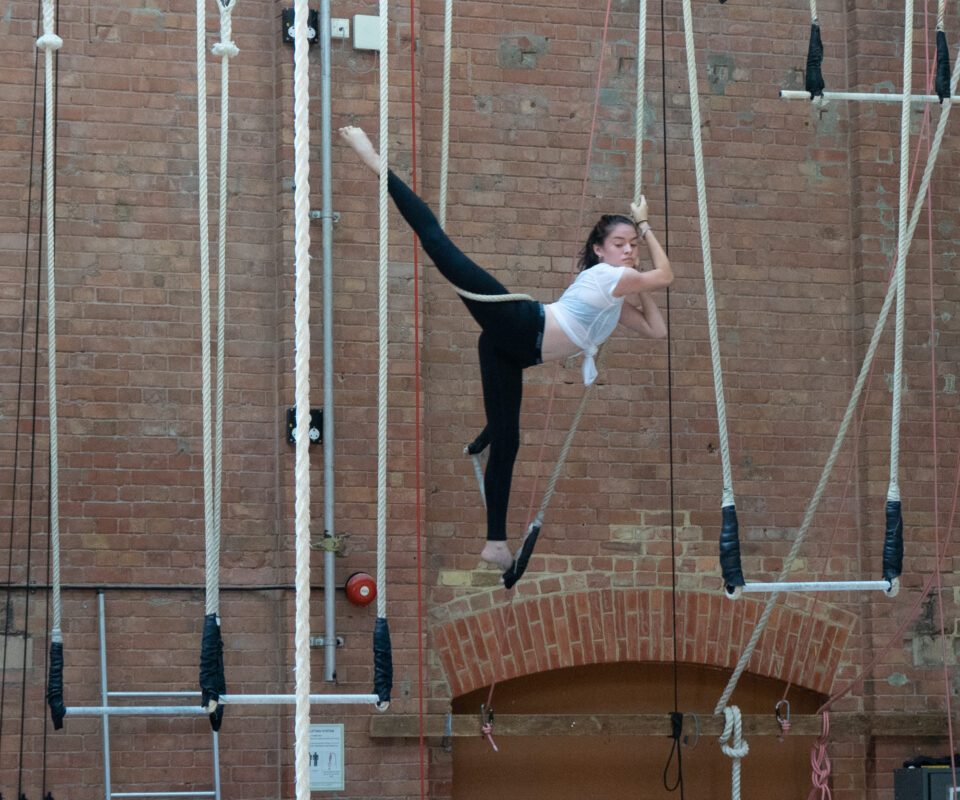 For 2022/23 youth programmes at the National Centre
The scholarship scheme
The scholarship scheme, which forms part of our commitment to making our activities accessible at National Centre for Circus Arts, allows successful participants to be awarded a full academic year on one of our youth programmes at no cost (September 2022 – July 2023).
Our scholarship scheme is for participants on our youth programmes:
Family Circus (Nursery – Reception)
Primary Circus (Yr1 -2)
Junior Circus (Yr3- 6)
Youth Circus (Yr7 – 12)
and London Youth Circus
Everyone is welcome to apply, however priority will go to those within the following eligibilities or a combination of them.  These requirements are set by our funders of the scholarship scheme.
Apply
Applications for 2022/23 are now closed
Youth courses
Summer School (12 – 18 yrs)

Summer School – (8-11yrs)

Family Circus (Reception)

Sep - Dec

Circus skills and games for young children and a parent or carer

Family Circus (Nursery)

Sep - Dec

Circus skills and games for young children and a parent or carer

Primary Circus (Year 1-2)

Sep - Dec

Circus skills for children in school years 1-2

Junior Circus (Year 3-6)

Sep - Dec

Circus skills for children in school years 3-6

Youth Circus (Year 7-12)

Sep - Dec

Circus skills for children in secondary school years 7-12

Youth Sensory Circus (12-15 years)

September-October

For children on the autistic spectrum

Junior Sensory Circus (8-11 years)

September-October

For children on the autistic spectrum