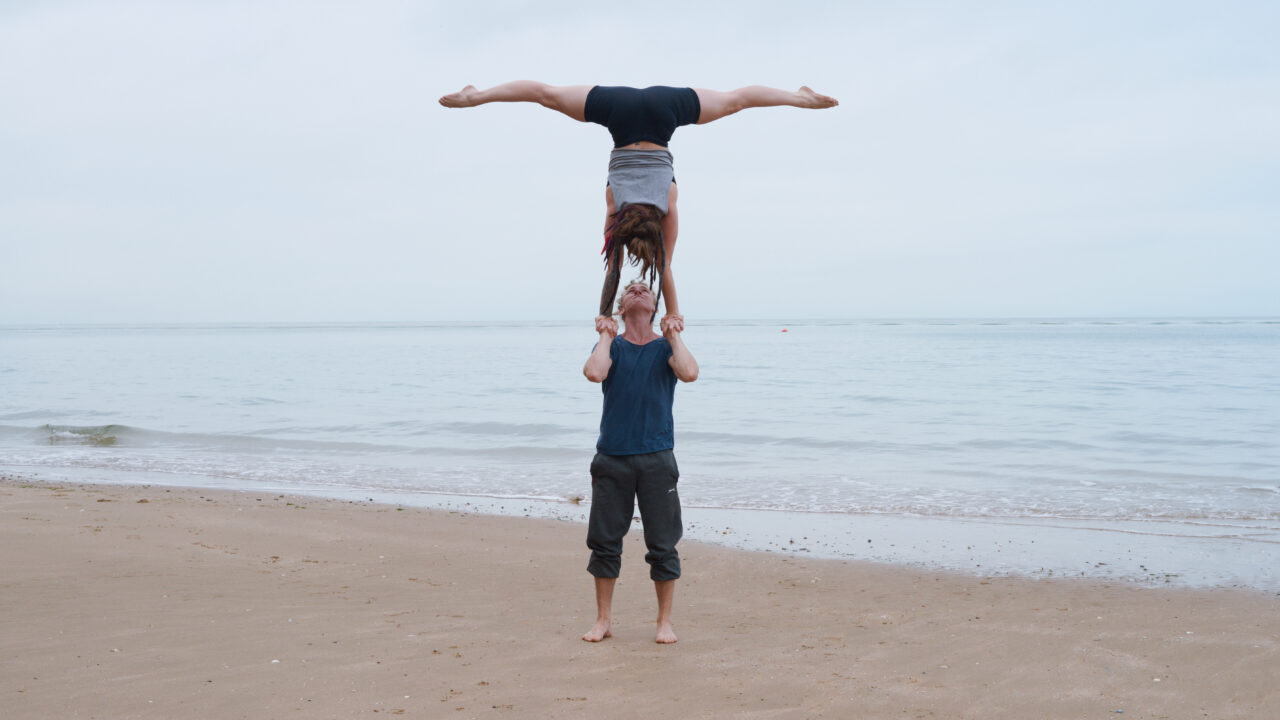 Individual Support
The National Centre relies on the generous donations of individuals to deliver our three key areas of work. All contributions to National Centre – from smaller one-off donations to larger gifts – ensure we can continue to provide a world-class circus education to people from all backgrounds. We don't offer a standard patrons or individual giving scheme but would be delighted to talk more about ways to donate at this level.
Student Support
We are proud to train students at the very top of their art form. But at its highest level, training in circus arts needs specialist equipment, support and expertise. Donors can support this work by helping fund our flagship degree syllabus, supporting the annual journey of students in a particular intake, or supporting the costs of mental and physical health support and the practitioners that deliver it.
How could your donation help?
£500 could contribute to the purchase of specialist aerial equipment such as hoops and silks
£1000 could contribute to a week of specialist guest teaching for students
£2500 could help support the cost of external physiotherapy
£5000 could contribute to a term of mental health support for students
Donate
Learning and Outreach
Circus has a unique potential to [why circus]. As a national charity, we run outreach projects with underrepresented communities to ensure that the benefits of participating in circus can be accessed by people from all backgrounds. With your support we can offer these projects for free or low cost to participants.
These projects include CircuSpire, a progressive scheme for young people from Global Majority and/or low socioeconomic backgrounds in Islington, Hackney and Tower Hamlets; and Sensory Circus, our innovative workshops using circus skills to assist in the developmental learning of autistic children.
How could your donation help?
£500 could contribute to the delivery of three workshops in schools
£1000 could provide an annual bursary for a student on the London Youth Circus programme
£2500 could contribute to a term of one-to-one teaching for students with disabilities
£5000 could contribute to the annual costs of the Sensory Circus and Circus Spire projects
Donate
Professional Development
A circus artist's time with us doesn't stop at graduation – we support circus professionals working in the industry with dedicated training and development time in our specialist facilities. Donors can help continue this work along with supporting the provision of free space at the National Centre for artists and companies for training and development.
How could your donation help?
£500 could contribute to the delivery of a specialist workshop for artists
£1000 could contribute to the technical support provided free of charge to artists during training.
£2500 could help to produce and create valuable online resources for artists
£5000 could contribute to the cost of providing a month of rehearsal space for emerging artists
Donate