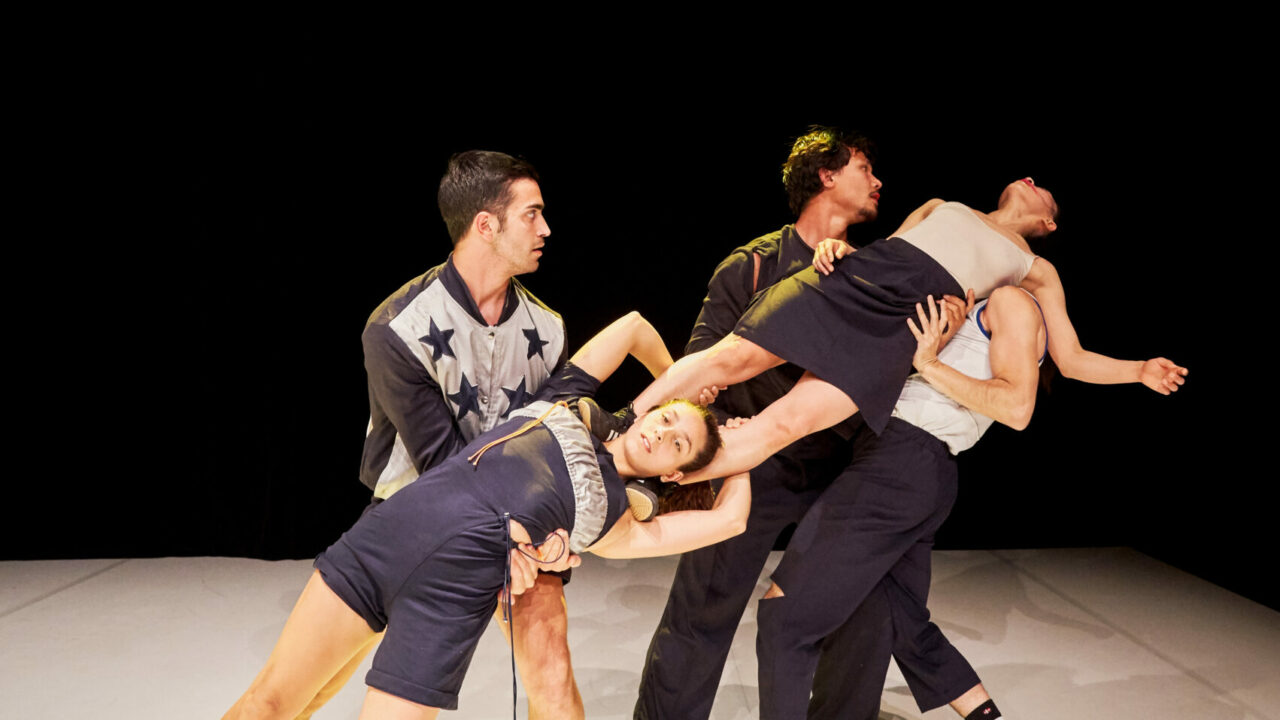 Creation Lab with Overhead Project
1st April 2023
10:15-13:15
£40/£30 for Open Training Members (concession rate)
Overhead Project will perform their show What is Left at the Jacksons Lane on 30th -31st March.
On Friday the 31st of March there will be a post-show discussion.
About the Workshop
The German company Overhead Project stands for performances on the border of contemporary circus and dance – two languages that allow different perspectives on the body and a multidimensional approach towards space and architectural thinking. The works are reflections about the stage as a space of human communication and they deal with political and philosophical phenomena. The works of the company have been awarded with several international choreography prizes. The workshop is run as a creation lab, where you will learn about the company's process of creative research, and physically try ideas in groups with other participants. Expect to move a lot and use elements of contemporary dance, floor and partner acrobatics.
The workshop starts from the idea that architecture and spatial settings influence the way we communicate with each other. They activate or provocate specific qualities and ways of communication and of "performing". We will work on the use of the gaze while moving through frontal and circling based movement materials of the company repertoire.
Using the possibilities of partner and group acrobatics we will research perspectives on body constellations.
Part 1) Warm- up and performers presence through the gaze
Part 2) Circling and frontal based company repertoire
Part 3) Group research around transforming body constellations
Who is it for?
The workshop is aimed at dance and circus students in full-time training, as well as professional dancers and circus artists. Participants should ideally have good body awareness, foundation skills in dance and/or acrobatics, and enjoy experimenting and collaborating with other bodies.
Bring comfortable clothes to move in. We also recommend you bring a snack for the break and a notebook to take notes.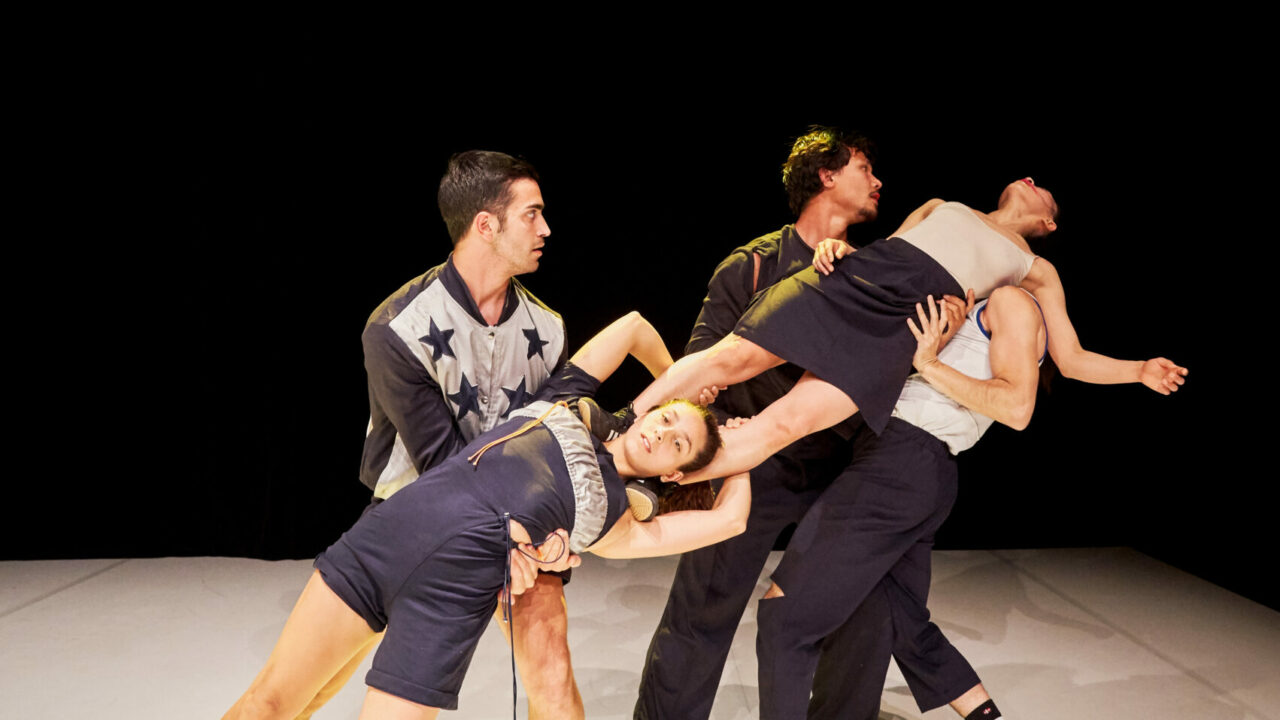 About Overhead Project
The workshop will be run by Tim Behren, choreographer of Overhead Project, together with the performers and company members Mijin Kim, Leon Börgens and Maria Madeira.
Tim Behren, born 1985, lives in Cologne and is curator, choreographer and artistic director of the company Overhead Project. After ten years as a performer on stage, he further specialized in "Dramaturgie Circassienne" at the French Centre National des Arts du Cirque (CNAC) and in "Curating in the Scenic Arts" at Paris Lodron University in Salzburg. In 2019, he founds the CircusDanceFestival in Cologne and, within this framework, initiates projects such as the symposium "Re-Writing Circus" (2021), a young talent and residency program, international university projects, and the VOICES magazine for circus-ethical discourse.
Booking Information
For booking the masterclass, please book below.
Even if the process for booking will show the full the price, once you log in it will automatically give you the concession rate if you are an open training member.