26 – 29 July, 10am – 4pm
£280 for 4 days
Our Summer Schools present a unique opportunity for young people who want to try aerial, acrobatics, balancing and juggling, or for those who want to further develop existing skills. The classes will take place each day in our magnificent converted power station beside Hoxton Square. Places for the Summer School programme are strictly limited so please book early if you want to secure a space.
There are two age categories, both are suitable for participants who haven't done circus before or may have been taking classes recreationally over the last few years.
8 – 11 yrs
Book Now
12 – 18 yrs
Book Now
What you will do on the course
From Tuesday to Thursday  you will Three days try out a variety of circus disciplines including:
Aerial Skills – silks, rope, trapeze and Aerial Hoop.
Juggling and object manipulation
Equilibristic's – tightwire, unicycle, Stilt walking and Globe walking.
Acrobatics – handstands and tumbling.
(activities may be subject to change)
On Friday you will be able to choose a skill/discipline then work with our teaching team to create a short performance to show at the end of the day.
Days run from 10 am until 4pm, with an hour lunch break at 12.30pm. We ask you bring a packed lunch with you.
Participants will have the opportunity to try out up to 4 different discipline per day, led by one of our amazing circus teachers.
Summer School - FAQs
Will I get to pick what classes/skills I can do?

We have scheduled the day to ensure that you get to try a little bit of everything from our teachers
Will food be provided?

You will need to bring your own food and snacks to keep you going through the day.
How many classes will I do in a day?

This depends on which session you are booked in for.

8-11 will have a range of 45mins classes throughout the day.

12-18 will have a range of 1 hour classes throughout the day.

All sessions will have at least 1-2 breaks with a 1 hour lunch break
Will I be able to see my child do any Circus?

We will have a small sharing on the last day where students will share what they have learnt to friends and family.
What Circus Skills will my child be taught?

The classes can expect to try a range of ground based activities such as acrobatics, juggling and tightwire, and aerial based activities such as Silks, Rope, Flying trapeze, and much more.
Do you need to have previous experience of Circus to take part?

No. All sessions are suitable for anyone with little to no experience in Circus or those who have some experience on recreational courses.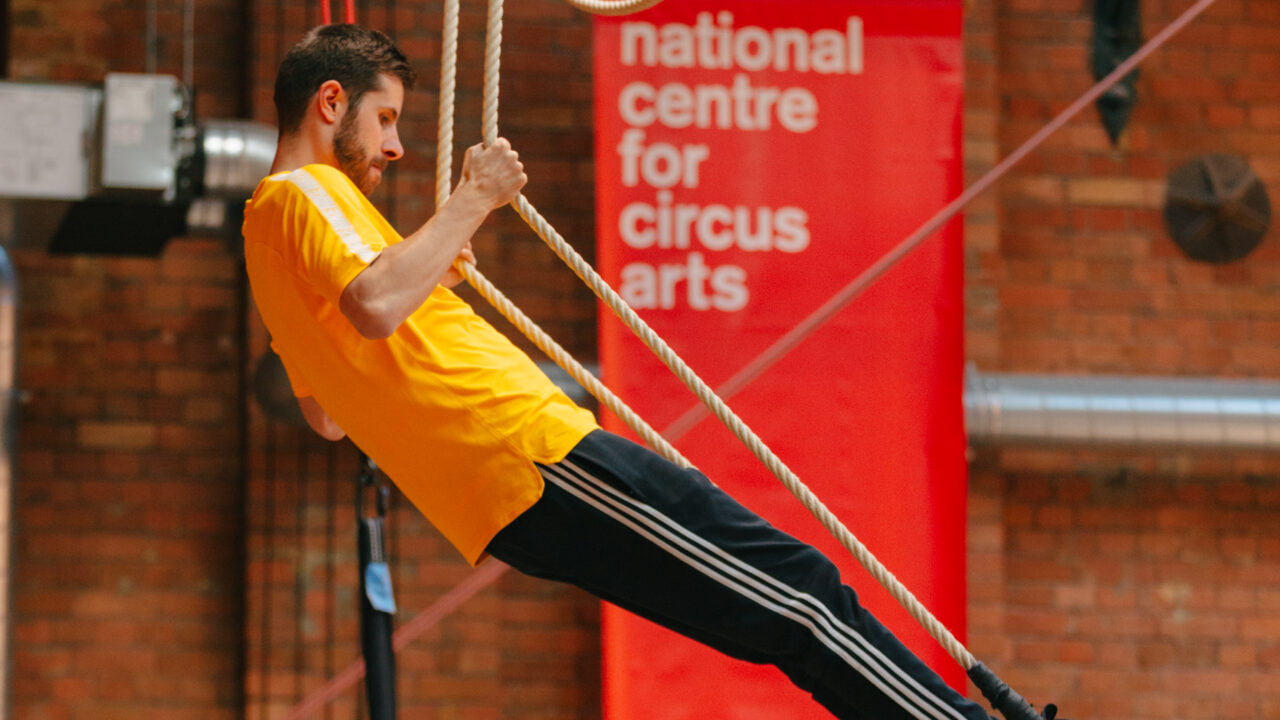 Summer Intensive Workshop for adults - 30 / 31 July
This year we are running our first ever summer workshop for ages 18 and over. There are two workhops, Beginner & Intermediate. Click below for more info and to book.
Info and Booking