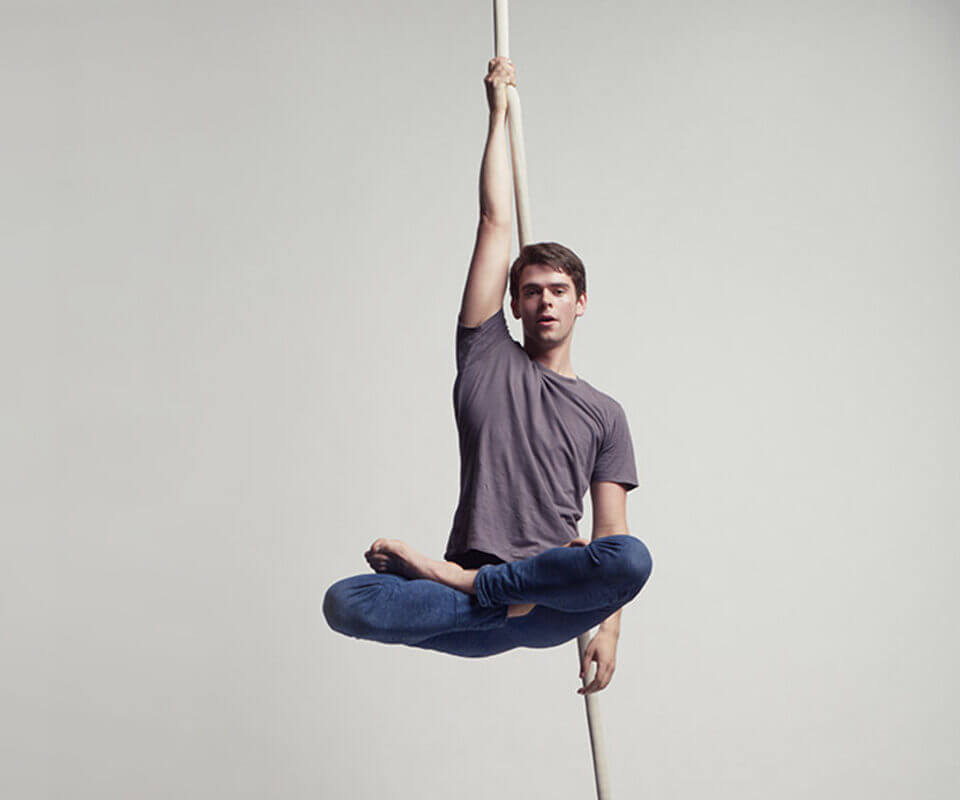 Adult programme information
Important information for those interested in our adult recreational courses
Welcome to the National Centre for Circus Arts
Whether you're coming to us for the first time or returning for a new term it's important that you read all the information below to ensure you get the most out of your course and understand our policies and procedures.
Please ensure that you have filled in the 'Medical information' and 'Emergency contact' fields on your account. If you have no medical issues please enter 'none' and if you have any questions about your ability to do the course please contact us.
You can access your account here. If you have not logged in online before, you will need to tick 'Forgotten your password?', giving the email address that you used to book your course.
If you have any questions contact us on 020 7613 4141 or info@nationalcircus.org.uk
Term dates
Term 1
4th September- 10th December 2023
Half term – 23rd-29th October 2023
Term 2
4th January- 28th March 2024
Half term – 12th-18th February 2024
Term 3
15tth April – 21st July 2024
Half term – 27th May- 2nd June 2024
(Closed Monday 6th May)
Booking emails and reminders
During each booking period, we will email you to let you know what you are currently signed off for and when booking will open for these courses. You will receive one email for each course/ level you are signed off for.
Priority booking online
A priority booking period is given to those who wish to rebook the same course the following term (running on the same day, at the same time and level). This allows a course's existing participants to secure a place before the general booking period opens. During this time our website will only allow current participants on that course to rebook for next term. Once priority booking has ended it will then allow all others to book any remaining spaces (general booking).
Health and safety
Signing in and out of the building is vital; this includes all students, class participants, staff, visitors, parents or carers waiting for young people, and any other spectators.
Whilst we take all reasonably practicable measures to ensure safety, all circus training involves an element of risk. In order to maintain an environment of maximum safety, it is important that you inform the course teacher about any illnesses or injuries that could be exacerbated by undertaking any moderately strenuous activity.
As per our blood borne virus policy, if you cut yourself during training and bleed on any of the equipment please tell one of our teachers immediately so that we can remove the equipment from use.
Circus training is a physical activity: in order to ensure safety and maximise learning, activities may involve hands-on correction or support.
Unfortunately pregnant people are not allowed to take part in our courses or fitness classes. Please also ensure that you keep the medical information field in your account up to date.
You will not be allowed to take part in any class or workshop if there is any indication that you have had any alcohol or taken drugs prior to the class or workshop.
Members are only allowed in the training spaces when accompanied by a member of National Centre for Circus Arts staff.
The National Centre for Circus Arts aims to provide a well-maintained environment that all users and staff members find safe and enjoyable to use and where goals can be effectively achieved.  See our Code of Conduct.
Keeping in touch
We want to make sure you are always up to date with information about your course so we send termly newsletters and information about booking dates and sign-offs via email. Please make sure that we always have your up to date email address, you can amend your details here.
If you'd like to hear more from us, tick the 'I am happy to receive emails from the National Centre for Circus Arts' box under 'Preferences' on your online account and we'll send you our monthly newsletter too.
Our website is a good first point of call for information about your course, along with timetables and term dates. Please make a note of any dates when your course will not be running, such as half term and bank holidays.
We also recommend that you follow us on Instagram, Facebook and Twitter, to find out more about all the activities that go on here and become a part of the wider National Centre for Circus Arts community.
You can contact us on 020 7613 4141 or info@nationalcircus.org.uk
Open Studios
A chance for our level 2 and 3 participants to invite friends and family to see what they've been working on over the term. Open Studios are usually in the last week of term.
When to be here
You can check the time and days of your course and term dates on the course timetable using the filter on the courses section.
To avoid disappointment it's very important to be changed and ready well before the start time of your class as latecomers are not admitted. See our Terms and Conditions for more details.
You will need to sign in and out of the building whenever you arrive or leave.
What to wear
Required clothing varies from class to class and we recommend asking your teacher's advice. As a general rule, comfortable clothing such as tracksuit bottoms or leggings, T-shirt and clean indoor trainers will be appropriate. You will need to be barefoot or in clean indoor trainers, depending on the class. For aerial classes we recommend clothing that covers your limbs (such as long sleeves and leggings – you may like to wear double layers). Ankle or other supporting straps are advisable for previously-injured ankles.
Jeans, very baggy clothing and trousers with pockets on the side of the leg are not appropriate. You must remove any jewellery before the class.
What to do if you can't attend
You do not need to let us know if you will miss one of your adult course sessions.
Courses are non-refundable unless you cannot continue due to illness or injury and have a doctor's note. In this case the refund shall be pro-rata for the remainder of the course from the point at which you tell us that you are cancelling the course due to injury.
Booking for the next term
In the second half of each term you will receive an email to confirm the booking schedule for the following term. Please also check the noticeboard for up to date information.
Our bookings happen in two stages
Priority rebooking – For those booking the same course
Tagging – Those who have been signed off for the next level will be 'tagged' on our system at their new level and emailed the appropriate booking information.
Signing off
At the end of each term our teachers will assess your work throughout the term and if they feel you are of an appropriate skill you will be signed off to move up.
You will receive an email in the second half of each term, letting you know if you have been signed off to move up to a new course level and you will be 'tagged' on our system to receive booking information about that course.
If your teacher tells you that you have been signed off, your skill tag will be updated automatically
If you are signed off for more than one course you will be tagged for more than one course.
For information on where you can expect to move to please see the progression routes available for aerial and acrobatic courses. If you have any further questions just ask your teacher.