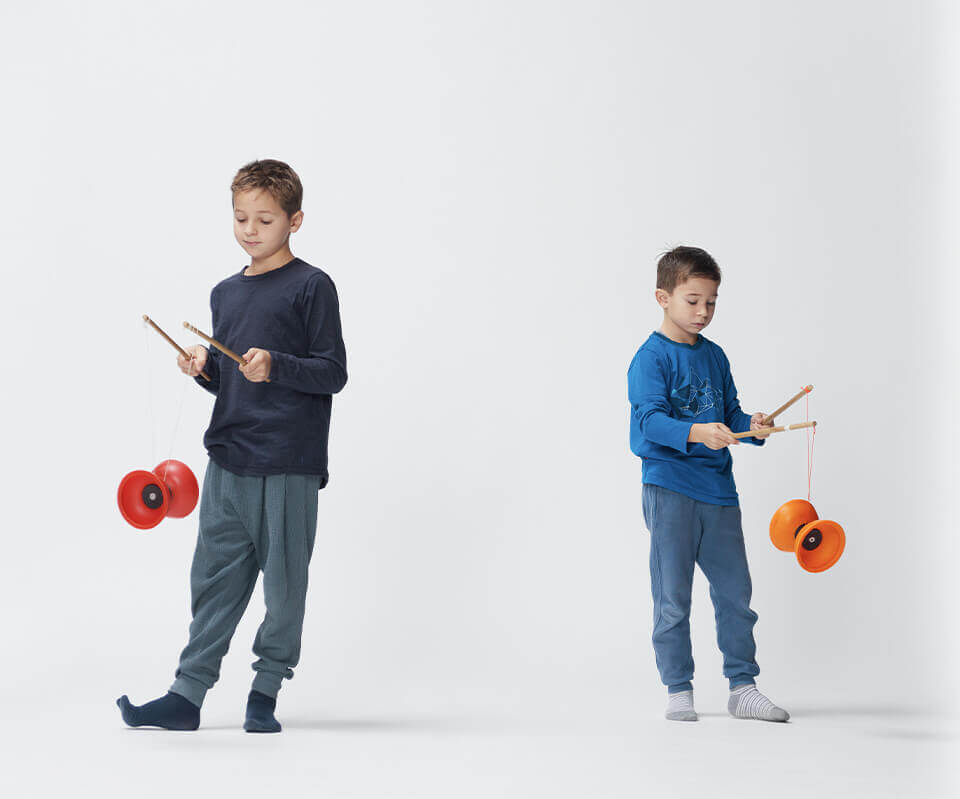 Terms and conditions – Youth courses
T&Cs for those interested in our recreational courses
Further information
All courses and classes are non-refundable, unless you are unable to continue the course for medical reason, and non-transferable.
All courses and classes must be paid for in full prior to beginning the course or class.
Courses are usually 12 weeks long with a half-term break. Where possible, we run alongside school term dates. Where a course runs for less than 12 weeks (due to bank holidays, closures etc) the price will be adjusted accordingly.
We reserve the right to cancel or amend courses or classes, in which case pro-rata refunds will be made.
Supervision and Viewing
Please be aware that a parent or guardian must always remain in the building if your child is aged 7 and under and is taking a class. Children not taking part in classes must always be supervised by a parent or guardian and they must remain out of the studios. Our Family Circus classes have a ratio of one child to one parent or guardian, and we ask the parent or guardian to take an active part in these classes.
Due to the number of participants taking part during class time, we cannot allow friends and family to watch from inside the studio. We welcome them to attend Open Studios; a dedicated viewing during the last class of term.
Safeguarding
It is the policy of the National Centre for Circus Arts to safeguard the welfare of our young participants by protecting them from physical, sexual and emotional harm. We adhere to our safeguarding and child protection policies and, if applicable, will refer any disclosures or concerns to the relevant authorities. Safeguarding statement
Code of Conduct
The National Centre for Circus Arts aims to provide a well-maintained environment that all users and staff members find safe and enjoyable to use and where goals can be effectively achieved.  See our Code of Conduct.
Concession
Please note, for participants who booked onto our courses at a concession rate, proof of concession will be required by our Customer Services team. Concession prices are available to full-time students, equity members and anyone in receipt of any of the following benefits and schemes:
Employment and Support Allowance
Jobseeker's Allowance
Income Support
Working Tax Credit or Pension Guarantee Credit
Housing or Council Tax Benefit/Support
Universal Credit
Freedom Pass
We also offer a scholarship scheme* for our youth programme which allows successful participants to be awarded a full year of training at no cost. While applications to our scheme are open to all, priority will be given to families who meet some or all of the criteria below:
Live in Hackney or East London
Live in a household with a total annual income of less than £25,000 (please note that if your application is successful, you will need to be able to provide proof of income)
Are committed to learning circus
Rebooking
Participants who are currently enrolled will be given priority booking for courses in the following term. Children who need to move age groups will be transferred onto a priority interest list during the rebooking process. We will contact you via email during the rebooking period with advice on how to book.
London Youth Circus
London Youth Circus participants are expected to attend at least 80% of their training schedule. If you cannot make a class you must contact the Participation and Outreach department on participation@nationalcircus.org.uk to let them know. If you have any medical reason that limits your ability to take part in classes please let the teacher know.
What to Wear
Required clothing varies from class to class and we recommend asking your teacher's advice. As a general rule, comfortable clothing such as tracksuit bottoms or leggings, T-shirt, vest and clean indoor trainers will be appropriate. You will need to be barefoot or in clean indoor trainers, depending on the class. For aerial classes we recommend clothing that covers your limbs (such as long sleeves and leggings – you may like to wear double layers). Ankle or other supporting straps are advisable for previously injured ankles. Jeans, skirts, very baggy clothing and trousers with pockets on the side of the leg are not appropriate. You must remove any jewellery before the class.
Refunds and cancellations
All courses are non-refundable, unless you are unable to continue the course for medical reasons and have a doctor's note. The refund will then be pro-rata for the remainder of the course, from the point at which we were first informed about the injury.
We will not be issuing refunds for any missed classes if you have to isolate for COVID related reason. Should Government guidance or legislation around COVID-19 mean that we are unable to continue to run classes, pro-rata refunds will be made.
Age brackets – All of our recreational youth courses are bracketed by age and this allows us to tailor our content to a suitable level for those participating. Throughout the year our team check records to ensure that participants are on the correct courses for their age. Please ensure that you are enrolling your child on to the right course, particularly when booking online. If your child is found to be on the wrong course for their age, they will lose their place on the programme and you will not be refunded.
Bookings for courses cannot be postponed or moved to another date.
Experience Days are non-refundable and cannot be exchanged but are transferable to another person. Experience Day vouchers cannot be extended.