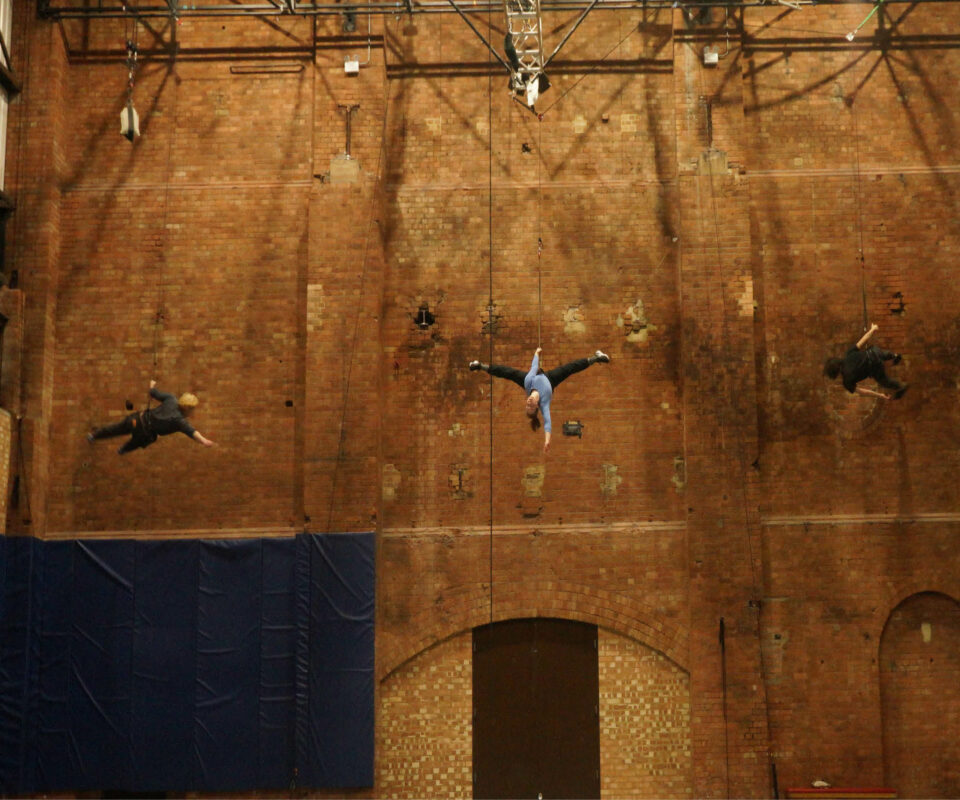 Relativity 2023 Programme
Note from the Director
In a world in which each city runs to different laws of time and relativity, what becomes important to hold onto?
We have had an absolutely amazing time taking the worlds and ideas from Einstein's Dreams, turning them on their end and using that as a starting point to create circus.
Relativity explores what it means to love, lose and live within a framework of a lonely scientist trying to make sense of the world.
Energy + motion = Emotion!
-Lydia Harper
Photographer : Greta Zabulyte
Prologue
Relativity is an intertwining of circus and possibility.
Inspired by Alan Lightman's novel, Einstein's Dreams, it will calculate, imagine and search for different worlds, different moments and different dimensions that can be dreamt of in the realms of Einstein's Theory of Relativity.
What would you give to hold onto a moment forever? How long does it take for your heart to break? How can a moment with a stranger influence our future?
Cast List
Alex Ansari      
Jack Brooke      
Phoebe Bryan
Christian Carr
Kitty Durban
Helga Ehrenbusch
Judit Feher
Madeleine Fuller
Ebony Gumbs
Adam Havsky
Laura Hogg
Ellen James
Georgina Lance
Harry Latham
Nora Linjawy
Ash Meyer
Kas Mulinge
Travis Rabarijaona
Becky Robins
Sophie Stinchon
Tess Stockwell
Niamh Taylor
Dilly Taylor
Michael Wagner
Erin Williams
Creative and Production List
Lydia Harper Director
Andie Scott Designer
Will Reynolds Lighting Designer
Liam Quinn Sound Designer
Katharine Arnold Producer
Tom Albu Production and Technical Manager
Martin Bristow Company Stage Manager
Honor Ramsdale Deputy Stage Manager
Sabrina Chen Assistant Stage Manager (placement)
Matt Burch Head Rigger
Sunni Jolly Deputy Technical Manager
Manley Gavich Assistant Director (placement)
India Lawrence Design Assistant (Intern)
Martha Harrison Teacher Support
Adrian Porter Head of Higher Education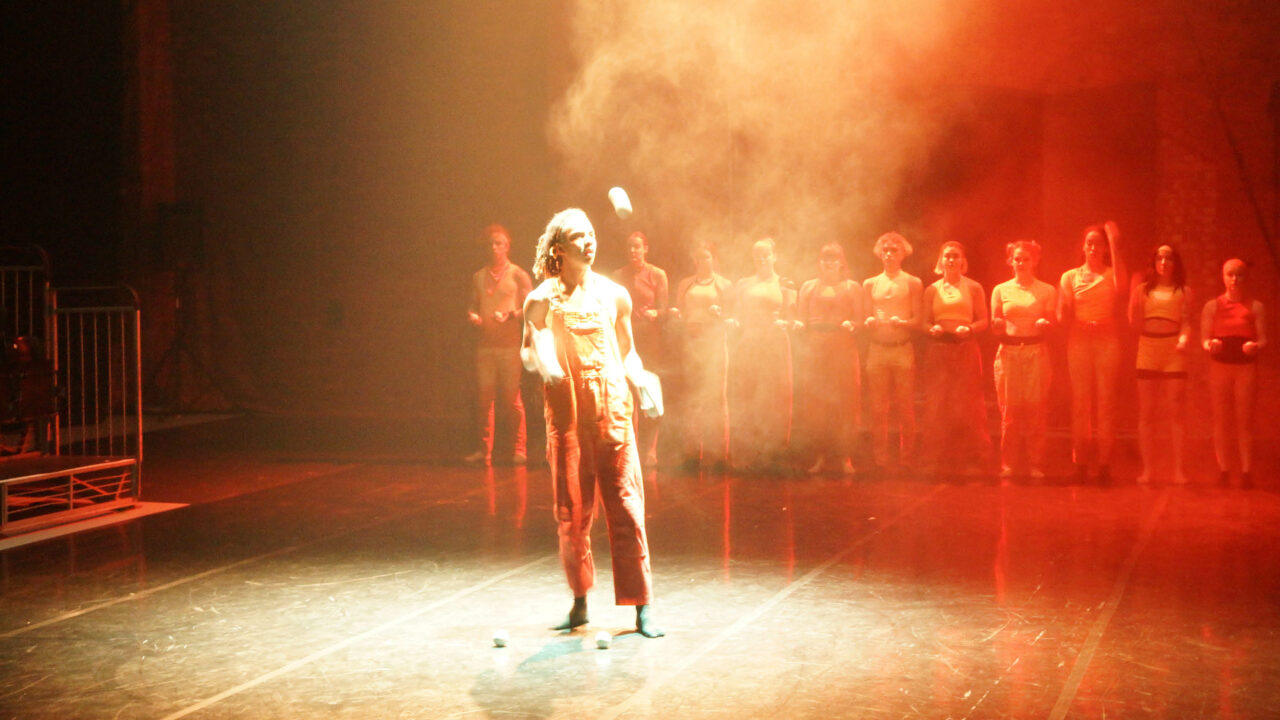 With Special Thanks to...
White Light
Joe Garcia
Joe Sheppard
Leon Scott-Engel
James Engel and the Spaced Out Architecture team
And Flexitron Studios
Staff List
Higher Education Team
Adrian Porter  Head of Higher Education Delivery
Stevie Taylor  Head of Academic Administration
Martha Harrison Programme Strand Manager
Amy Welbourn  Programme Strand Manager
Michaela O'Connor Programme Strand Manager
Antigone Exton-White Student Support Manager
Joanna Young Admissions and Registry Manager
Adrianna Paniak  Higher Education Administration Officer
Staff Team
Alice Jackson Head of Learning and Access
Andrew Quinn Head of Front of house & Customer Service Assistant
Anna Duncan Access & Participation Manager
Anthony Lewis Buildings Maintenance Officer
Arran Peck Strength & Conditioning Coach
Carl Thorndike Data Manager
Dan Cowdrill Commercial Director
Dave Kennard Duty Manager
Eduardo Martinez Customer Service Assistant
Ella Tressler Customer Service Assistant
Emma Barrow Business Development Manager
Glen Stewart Director of Professional Development
Jade Leatham Recreational Services Manager
James McCambridge Teacher Education Manager
Kamila Krupczynska-Mieluch Finance Manager
Kate White Chief Executive
Lois Tucker Duty Manager
Lucy Fawthrop Commercial Support Officer (Recreational Services)
Matt Burch Head Rigger
Ness Heduan Buildings & Facilities Manager
Nic Farr Customer Service Assistant
Niki Lavithis Access & Participation Manager
Oliver Fox Trusts and Foundations Manager
Petra Lazarek Head of Commercial Events
Philip Nichols  Head of Marketing & Communications
Raffia Rahman Customer Service Assistant
Rio Hayles  Access & Participation Manager
Sanjay Dasani  Head of Buildings and Facilities
Sharon Harble Executive Assistant to CEO
Sithy Ismail Finance Administrator
Stefano Di Renzo Artist Development Manager
Sunni Jolly Deputy Technical Manager
Tabatha Gregg-Allured  Digital Marketing Officer
Tom Albu Production and Technical Manager