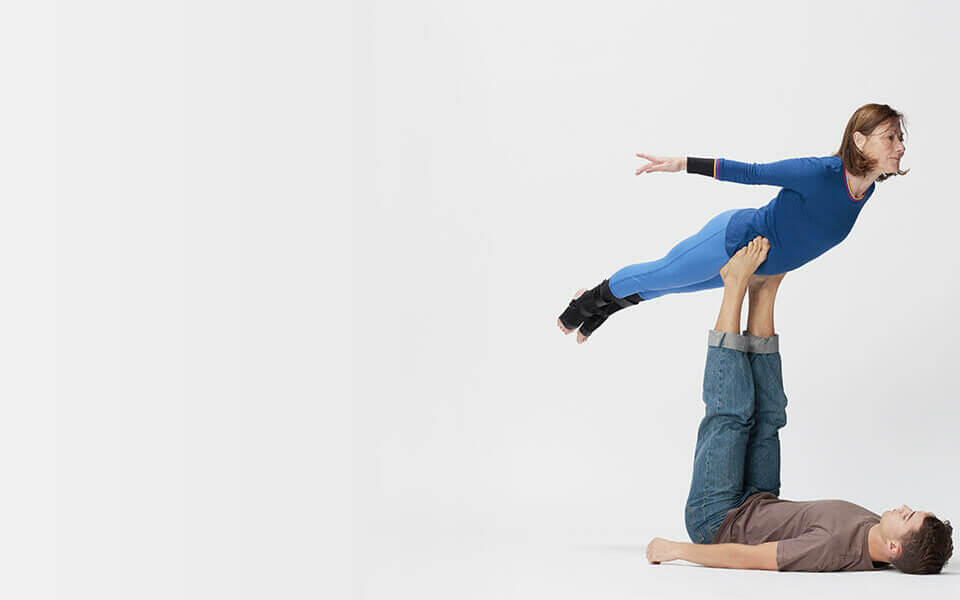 For those who wish to train recreationally at the National Centre on a more advanced course than Level 1
Who it's for
Adults aged 16+ who already have some acrobatic experience and would like to start their training at the National Centre on a more advanced course than Level 1.
What happens
Your level will be assessed and you will be signed off to book classes for your particular level. You will subsequently be added to the interest lists for courses at this level, and will be notified as and when spaces are available on them.
Please note that our courses are extremely oversubscribed and it can take some time to get a place.
Booking
This term we are not running any Acrobatic Assessments. As we begin to re-open to the public we hope to reinstate all of our usual programming as soon as we can.
Please check back later in the term for more information.
Further information about our adult courses