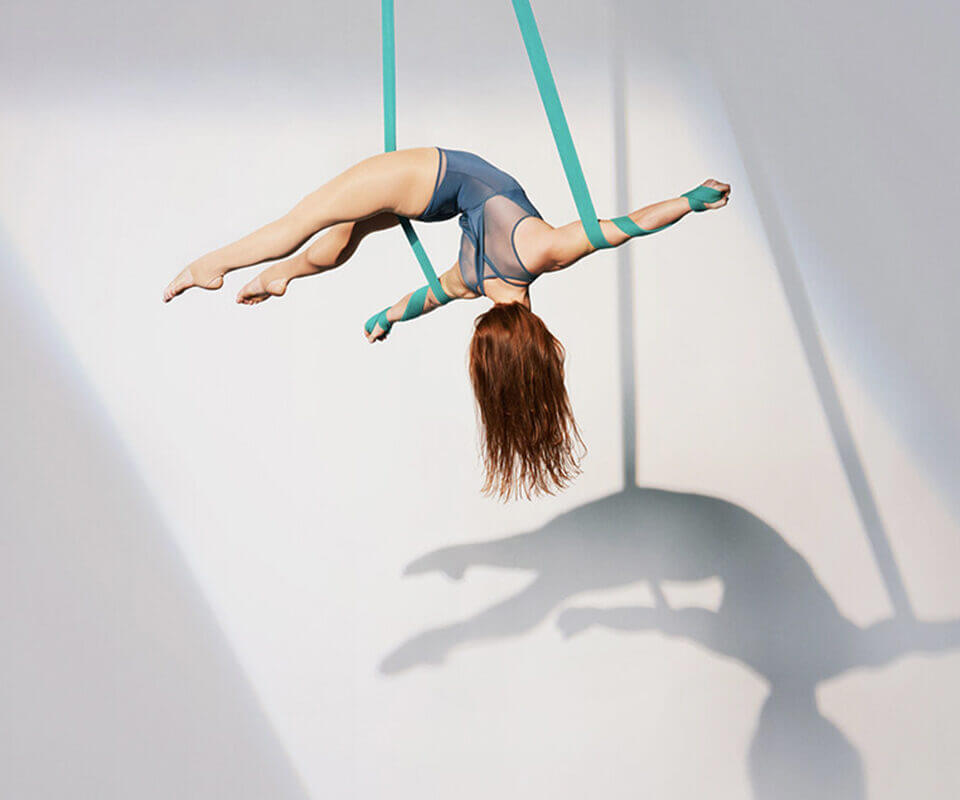 COURSE TERM

Sep - Dec

PRICE

£335 / £235 concession

WHEN

Fridays 6-7.45pm
About
With technique not too dissimilar to that of gymnastic rings, the discipline is comprised of a combination of strength and elegance, making for a highly dynamic and visually powerful discipline.
This course is an excellent opportunity to improve overall strength and to learn or advance your technique on Straps with a range of moves and transitions. You can expect to develop a fundamental understanding of the equipment in relation to your own body, whilst gaining knowledge in both the basic and more advanced vocabulary of the discipline.
Who it's for
This course is at Advanced level. Aerial straps is a demanding but extremely rewarding discipline, and therefore we advise that participants have some experience of training with their own body weight. It is suitable for those who are currently booked into either a Level 2 or Level 3 Aerial or Acrobatic course.
Term dates
Term 1
5 September – 11 Dec 2022
Half-term: 24 – 30 October 2022
How to book
Existing participants: Booking at this level is only possible once you have been signed-off by your class teacher.
New participants: If you have experience and would like to start training at the National Centre on a more advanced course than Level 1 you would need to complete an Aerial Assessment.
Payment plan
We offer a 3-instalment payment plan to cover the cost of our courses. Please contact our Reception team by email or by phone on 020 7613 4141 for further information.
Further information about our adult courses
This course would not be suitable for anyone at our beginner level. Please ensure that you are currently signed off by our teachers to take part in classes at this discipline level. If you do not have sign off for this course you will not be able to take part.