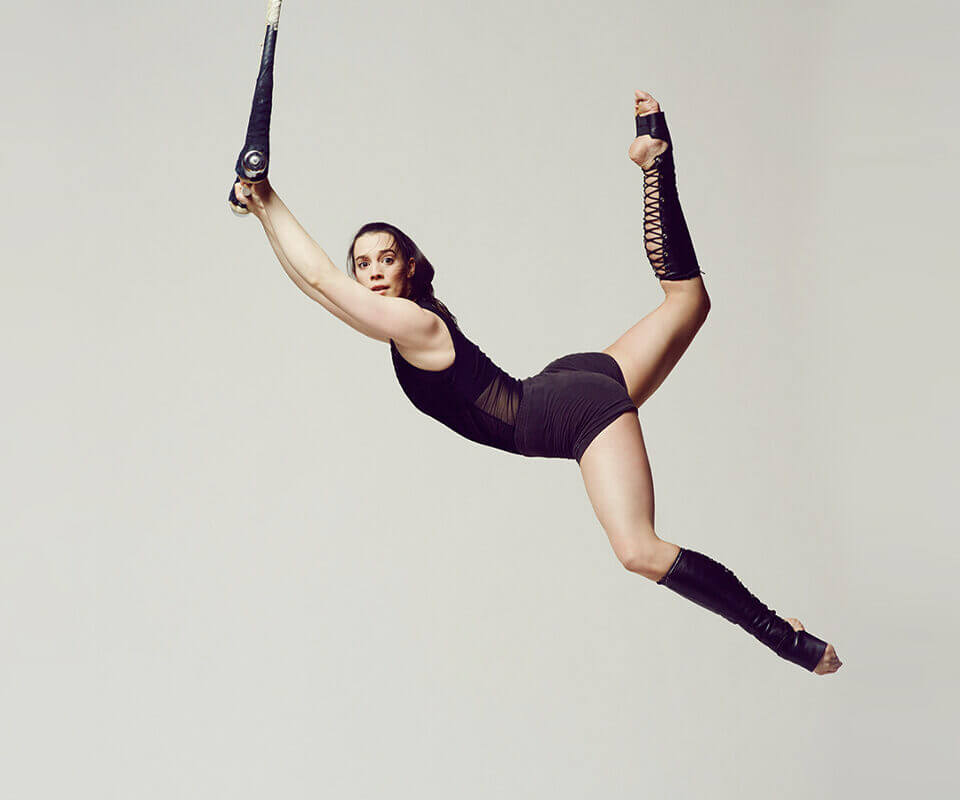 COURSE TERM

September - December

PRICE

£290 / £205 concession

WHEN

Mondays 6.00pm-7.30pm & 7.45pm-9.15pm
Wednesdays 8-9.30pm
About
Our Level 1 courses offer participants the opportunity to study a single skills-specific discipline at Level 1, for a whole term.
In Flying Trapeze, the participant jumps from a platform holding onto the trapeze bar, using their legs to propel them backwards and forwards in a swinging motion whilst performing various moves on the bar. It is a dynamic and exhilarating aerial skill which provides a full body workout.
Our Flying Trapeze setup is known as a 'petit volant' and most of our participants wear a harness belt to ensure safety from falling. As this course uses equipment at height, participants need to be strong & confident enough to support their own body weight (min 20 secs) in order to get the most out of the class.
Who it's for
It's the place to start if you have no experience of circus, but wanted to learn Flying Trapeze from the absolute basics, as well as developing your fitness, and helping you to gain confidence on specialist circus equipment.
Once the teachers feel that the student is ready, they will be able to progress to Level 2.
Term dates
Term 1
5 September – 11 Dec 2022
Half-term: 24 – 30 October 2022
How to book
Book online below. If the course is sold out, please contact reception to be added to our waiting list.
To receive updates on our courses you can also join our mailing list. Sign-up to our mailing list
Payment plan
We offer a 3-instalment payment plan to cover the cost of our courses. Please contact our Reception team by email or by phone on 020 7613 4141 for further information.
Further information