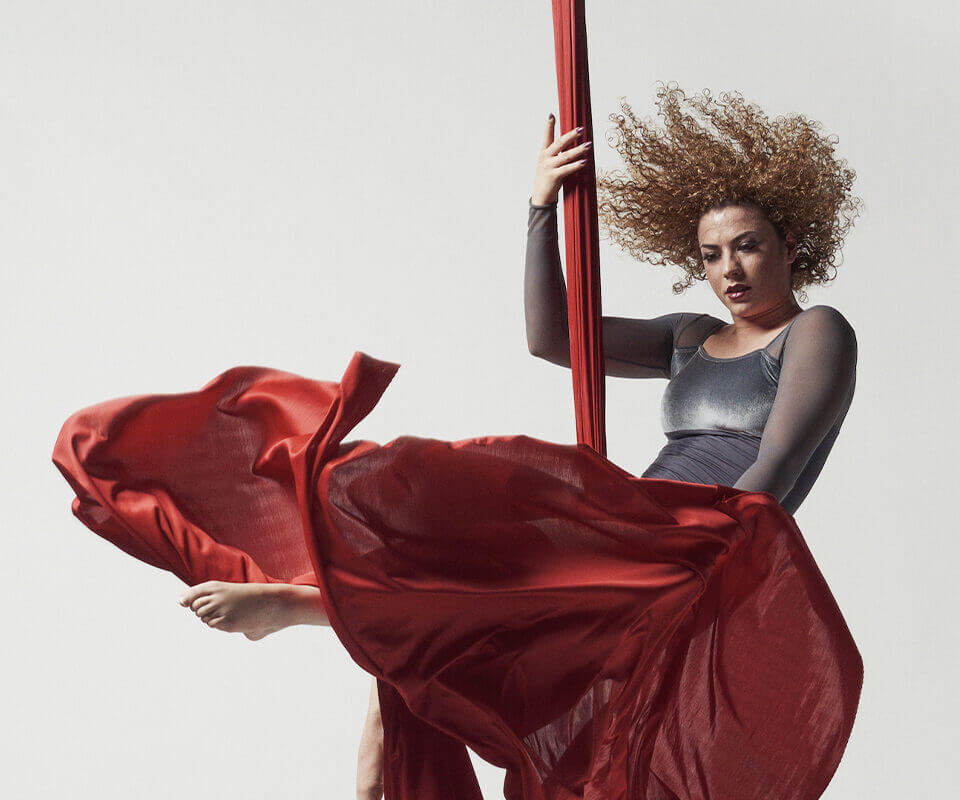 COURSE TERM

6 September - 12 December 2021

PRICE

£278 / £195 concession

WHEN

Wednesday 8-9.30pm
About
Our Level 1 courses offer participants the opportunity to study a single skills specific discipline at Level 1, for a whole term.
Silks (also known as aerial contortion, aerial ribbons, aerial silks, aerial tissues, fabric, ribbon, or tissue) is an aerial circus skill in which artists perform dynamic shapes while hanging from two lengths of fabric. Performers use the fabric to wrap, suspend, fall, swing, and spiral their bodies into and out of various positions.
One of the more challenging skills, Silks offers an opportunity to exercise your core and upper body through strength-building and dynamic movement. Over time you'll start to incorporate creative expression into your aerial moves.
Who it's for
This Level 1 course is the place to start if you have no experience of circus, but wanted to learn Rope from the absolute basics, as well as developing your fitness, and helping you to gain confidence on specialist circus equipment.
Once the teachers feel that the student is ready, they will be able to progress to Level 2
Term dates
6 September – 12 December
Half-term: 25 – 31 October
How to book
Bookings open Tuesday 3 August. Book online or call our reception team on 020 7613 4141.
Payment plan
We are offering a 3-instalment payment plan, to be paid either in July, August and September (if taken out in July), or in August, September and October (if taken out in August). Anyone wanting to take up the payment plan must do so before the end of August, after which they will need to pay for their Term 1 course in full. Please contact our Reception team by email or by phone on 020 7613 4141 for further information.
Have questions about how our courses have changed?
Please see our Adult Courses Q&A document.
Further information