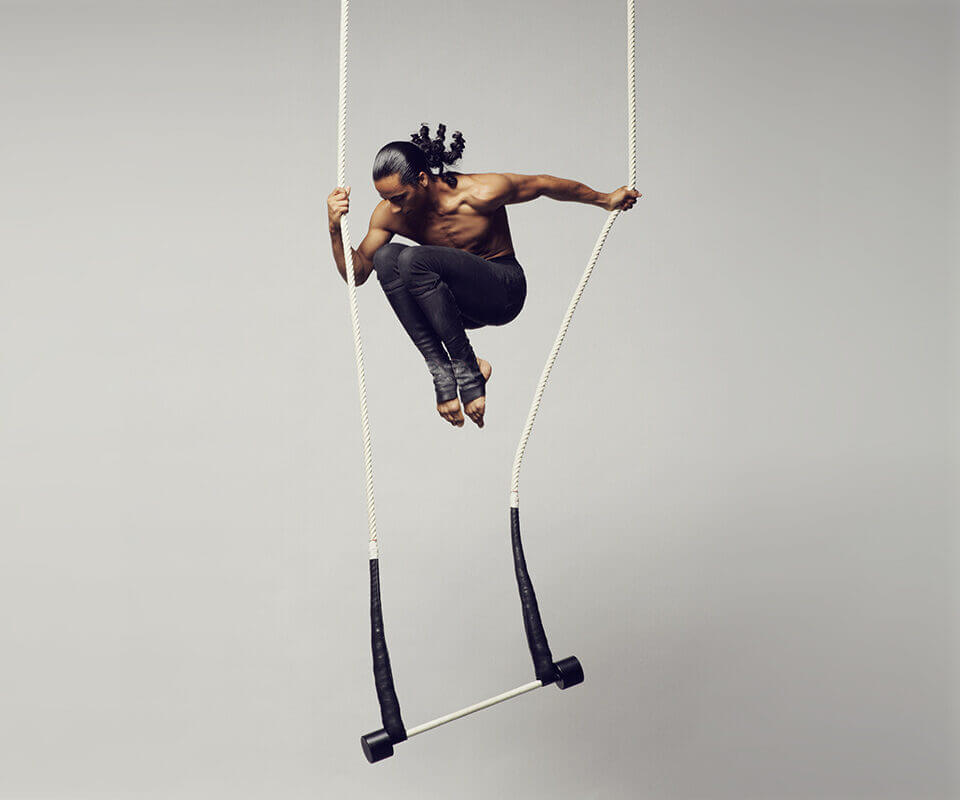 COURSE TERM

September - December

PRICE

£290 / £205 concession


WHEN

Mondays 8pm - 9.30pm
Wednesdays 6.15 - 7.45pm
About
Our Level 1 courses offer participants the opportunity to study a single skills specific discipline at Level 1, for a whole term.
Static Trapeze (also known as fixed trapeze) is an aerial circus skill performed on a stationary trapeze – a horizontal bar suspended from two ropes. In contrast to the other forms of trapeze, on static trapeze the bars and ropes stay in place whilst you create shapes on and around the trapeze.
Static Trapeze is a good starting point for those interested in learning aerial skills as you'll start to acquire agility, good balance, strength and fitness that can be transferred to other aerial skills.
Who it's for
This Level 1 course is the place to start if you have no experience of circus, but wanted to learn Static Trapeze from the absolute basics, as well as developing your fitness, and helping you to gain confidence on specialist circus equipment.
Once the teachers feel that the student is ready, they will be able to progress to Level 2.
Term dates
Term 1
5 September – 11 Dec 2022
Half-term: 24 – 30 October 2022
How to book
Book online below. If the course is sold out, please contact reception to be added to our waiting list.
To receive updates on our courses you can also join our mailing list. Sign-up to our mailing list
Payment plan
We offer a 3-instalment payment plan to cover the cost of our courses. Please contact our Reception team by email or by phone on 020 7613 4141 for further information.
Further information