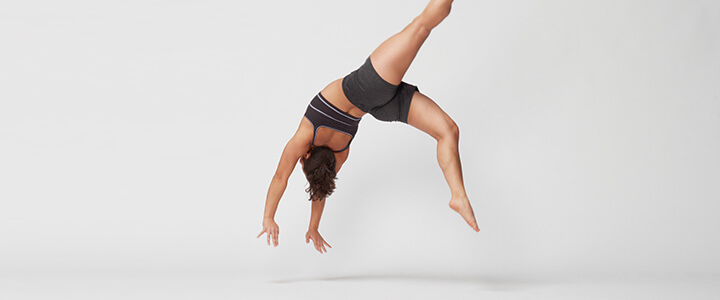 COURSE TERM

January - July


PRICE

£8 drop-in


WHEN

Friday 7.15-8.45pm
Sunday 2.30-6pm
About
Practice Time supplements formal class training, and helps students to achieve their potential. It enables participants currently enrolled on level 2 or 3 courses to spend time on equipment outside of classes, which can be used to consolidate skills, build up more strength, and become more comfortable with the equipment or work on devising acts.
Who it's for
Those currently taking a level 2 or 3 course wishing to practice and perfect techniques and moves already learned in class.
Term dates
Term 2
4 January – 3 April
Half-term: 14 – 20 February
NB: No classes Monday 21 – Tuesday 22 February
Term 3
Monday 25 April – Sunday 17 July
Half term: Monday 30 May – Sunday 5 June
NB: No classes Monday 2 May (bank holiday)
Further information
This session would not be suitable for anyone at our beginner level. Please ensure that you are currently signed off by our teachers to take part in classes at this discipline level. If you do not have sign-off for this course you will not be able to take part.
Book
Please call reception on 020 7613 4141 to book Supervised Practice Time.