The National Centre is a registered charity and is very grateful for its dedicated group of patrons, trustees and supporters.
Our Patrons
Aileen Getty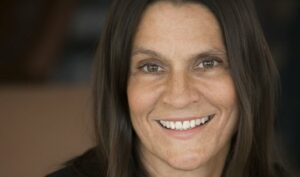 A generous supporter of the National Centre and of Circus more widely for many years, Aileen is passionate about the growth of the art form and the transformative power of circus. She said:
"I fell in love with the National Centre for Circus Arts. It has been a source of inspiration for me, a place that brings me joy and a deep sense of belonging. It is an honor and a privilege to be able to help the Centre spread that gift to as many people as possible."
Stephen Daldry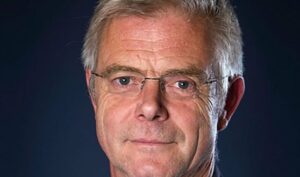 A retired circus performer himself, Stephen has a long history with the National Centre having worked with the organisation during the London 2012 Olympic Games. As a patron Stephen will be contributing to the Centre's role in progressing the art form artistically. He said:
"I have been involved with the National Centre for Circus Arts in different capacities for many years and am thrilled with the accomplishments and potential of this extraordinary educational resource. Not just for London, but for the whole country."
"Circus continues to grow, expand and ignite peoples imaginations throughout the United Kingdom. The National Centre is at the heart of a new movement which re-evaluates what circus truly means, frees it from the shackles of history and allows the art form to be at the forefront of new imaginative language which can access everyone, whatever their cultural background. The space itself is extraordinary and the people who run it inspirational. I am delighted to become a patron of the National Centre for Circus Arts"
Board
Alison King (Chair)
Ali is Chief Executive of Turtle Key Arts, a performance arts company that devises and produces original work with a particular emphasis on making art available to all. It has had a huge impact nationally and internationally. Alison has been running Turtle Key Arts for over twenty years.  Having originally graduated from Mountview Theatre School, she is currently the Chair of The Independent Theatre Council, a published author on stage management and production, an award-winning producer, a university lecturer and regularly gives talks on a range of creative and business topics. Alison is Chair of the Board of Trustees.
Cameron Brookhouse
Cameron is CEO and Co-Founder of Quell, a fitness gaming start-up. Previously, he was a consultant at McKinsey & Company and Head of Business Development at Generation UK, an NGO focussed on fighting youth unemployment. Cameron has been on the NCCA Board of Trustees since 2020 and is a member of the Finance Committee.
Brett Carron
Brett Carron is a Partner and Chief Operating Officer at Arrowgrass Capital Partners, a London headquartered asset manager.  Trained as a solicitor at Shearman & Sterling, Brett has worked in asset management since 2005.  His work focusses on strategy and business development as well as legal and compliance matters and he has served both as an advisor to boards and as a director over the course of his career.  In his leisure time, Brett enjoys cycling and skiing.  Brett joined the Board of Trustees in 2022 and sits on the Finance Committee.
Nimisha Carver
Nimisha Carver is a lawyer at Royal Bank Canada supporting the investment banking business in Europe.  She has 25 years of investment banking experience having worked in both London and New York. Prior to joining RBC, Nimisha was the global COO for the legal and compliance function at UBS.   Nimisha is also a governor with specific focus on safeguarding and the chair of the teaching and learning committee at a local primary school.  She joined the Board in 2023.
Kate Cavelle
Kate was previously Director of UK Corporate Citizenship at Deutsche Bank and their Global Head of Education programmes. Kate is now Global Head of Pro Bono & Community Investment at Allen & Overy. Kate Cavelle has served on the National Centre Board of Trustees since 2014 and is a member of the Remuneration & Nominations Committee. In addition, Kate is a Trustee of the Wessex Youth Trust and an Ambassador Afrikids.
Mark Friend
Mark is Executive Director of the International Centre of Contemporary Music and Senior Independent Director at the North East London Foundation Trust. He previously worked at the BBC where he led its digital services for Radio and Music, including podcasts, digital radio and events such as BBC Proms and Digital Glastonbury. He also led strategy and business development teams at the BBC, Cancer Research UK and ITN. He has been trustee of a range of charities including Artis Foundation, the Separated Child Foundation and Brondesbury Park Rangers. Mark joined the Board of Trustees in 2022 and sits on the Finance Committee.
Sean Lynskey
Sean is the Chief Operating Officer at Chetwood Financial, a Wrexham based digital bank, which he has been part of founding and building since 2016. Prior to this Sean was a Management Consultant, focused on operating strategy and technology in Retail Banking and Wealth Management, he's experienced in organisational redesign, strategy and digital technologies. Outside of this, Sean has volunteered in education, sports coaching and most recently in the Metropolitan Police as a Special Constable. Sean joined the Board of Trustees in 2022 and sits on the Audit Committee.
Maureen Nicholas
Maureen has been a HR consultant for over 23 years. For the last 18 years her work has predominately focused on working with executives across a range of sectors. This includes recruiting individuals to senior leadership roles, and providing strategic HR advice to Boards and executive teams, to help them to mitigate risk. Alongside this she coaches individuals keen to progress to senior leadership roles, and business students at one of the UK's leading universities. She joined the Board of Trustees in 2023.
Diana Salazar
Diana Salazar is a higher education professional with over 16 years' experience working in higher music education. She is Director of Programmes at the Royal College of Music (RCM), having previously worked at the Royal Conservatoire of Scotland, City University of London, Kingston University, and the University of Manchester. Diana has extensive experience as an external examiner in music and music technology and as an external adviser and consultant for exam boards and higher education providers, in the UK and internationally. In her current role at RCM she leads on learning and teaching strategy and curriculum development at junior, undergraduate and postgraduate taught levels. She is a passionate advocate for improving access, equity and belonging in specialist arts education. Diana joined the Board of Trustees in 2022.
Darshak Shah (Chair of the Finance Committee)
Darshak Shah is co-founder and Managing Director of Newmedica, a leading NHS ophthalmology provider and the clinical eye care arm of Specsavers. Prior to healthcare, Darshak spent five years with The Boston Consulting Group after reading Economics and Management at Trinity College, Oxford. Darshak joined NCCA as a Trustee in 2019 and is Chair of the Finance Committee.
Stuart Smith
Stuart Smith has a background in international higher education, with more than 14 years' experience of working in the sector. He is currently Chief Executive of NCUK, a pathway provider formed by a consortium of Universities. Previously he has worked for a number of UK Universities as well as private education providers in senior roles. His work focuses on Transnational Education and International Business Development, having previously established overseas branch campuses as well as managed a number of international education projects across 6 continents. In his spare time, Stuart enjoys cycling and swimming, as well as having a passion for cinema and filmmaking.  Stuart joined the Board in 2022 and sits on the Audit Committee.
Paul Steggall (Chair of the Remuneration & Nominations Committee)
Paul Steggall advises leaders as a sounding board, specialising in leadership, career planning, and succession. He is an expert in the role of the high-performing executive. Clients include those leading businesses in public and private companies alongside entrepreneurs of high growth and innovative ventures.  Prior to joining Manchester Square Partners, Paul was the Managing Partner of Carbon, the executive search firm he founded in 2000, where he advised clients on top management appointments for nearly two decades. He has been instrumental in a range of succession planning scenarios, as a trusted adviser to boards and CEOs. Paul has worked across most European countries and many emerging markets. He is Chair of the Remuneration & Nominations Committee.
William Underhill (Chair of Audit Committee)
William Underhill was a solicitor at Slaughter and May until his retirement in 2018, after more than 35 years with the firm, 28 as a partner. He advised UK and international companies on mergers and acquisitions, equity capital markets and corporate governance. He is also a Trustee at St Andrew's Club. William sits on the Audit Committee.
Esther Wallington
Esther developed her career in recruitment, talent management and board effectiveness working with a range organisations. For the last 15 years she has worked in central Government, where she is now Chief People Officer at HM Revenue and Customs. Before joining HMRC in 2016, Esther was HR Director for the civilian workforce in the Ministry of Defence and previously worked for 5 years in the Cabinet Office. During her career she has worked with Boards and executive teams to create inclusive organisations where individuals can learn new skills, contribute ideas and perform at their best. She joined the Board of Trustees in 2022 and is a member of the Remuneration and Nominations Committee.
Rachael Williams
Rachael is currently Chief Executive of Streetwise Opera, an arts organisation working with the homeless sector to empower people to realise their creative potential. Prior to this, Rachael was Executive Director & Joint CEO of Park Theatre, Executive Director for theatre company Improbable, and has also worked at the Gate Theatre Notting Hill, English National Opera and Oxfordshire based outdoor theatre company Creation Theatre. Rachael was previously Chair of the Board for Metta Theatre and is currently a Trustee of the Idlewild Trust and The Running Charity.
Senior Management Team
Kate White
Chief Executive Officer
Froniga Lambert
Chief Operating Officer
Glen Stewart
Director of Professional Development
Dan Cowdrill
Commercial Director