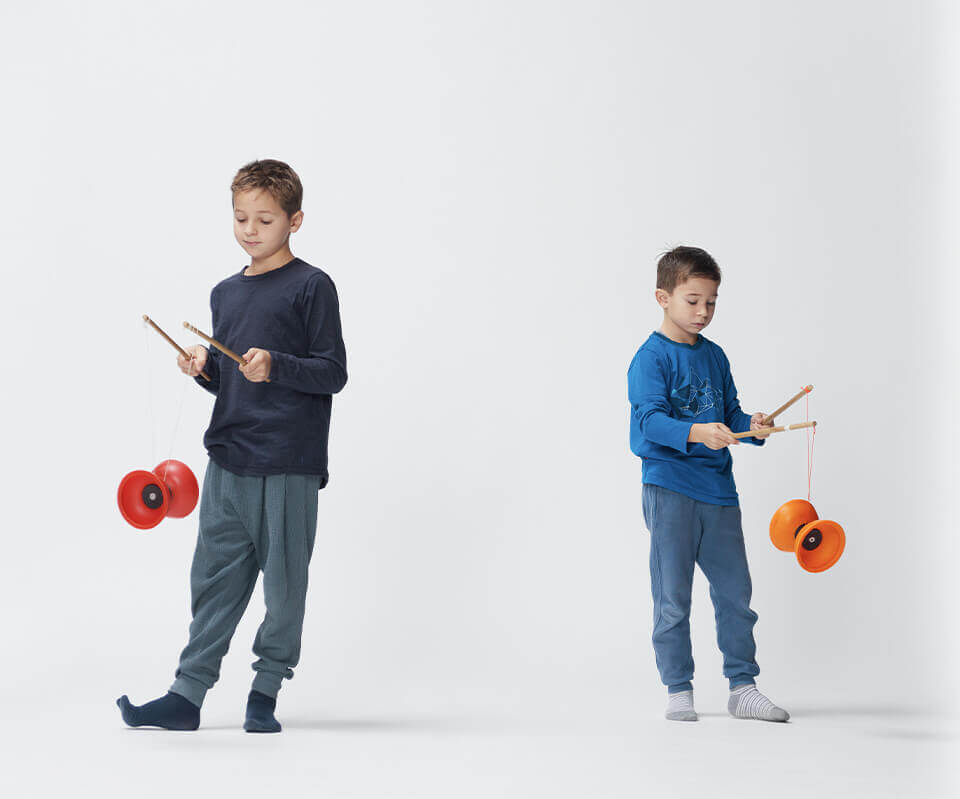 Experience a wide range of circus skills including aerial, tightwire and acrobatics in this workshop for 8-12 year-olds
WHEN

Selected Saturdays, 3.15 – 5.45pm

PRICE

£39 per person
About
Have you ever wanted to run away and join the circus? Now's your chance!
Come and join us for the afternoon and experience a world of circus. Whether it's  suspending yourself off the ground on our elegant silks, striking a pose on a static trapeze, or balancing your way to victory on a tightwire!  Maybe you just want impress your friends with your new juggling skills?! Whatever you take part in, our teachers are here to introduce you to the amazing world of being a circus performer.
Suitable for groups or individuals, our Experience Days offer fun day out for kids and gives everyone that first exciting glimpse into the circus tent…
Activities on the day
Aerial Hoop
Static Trapeze
Aerial silks
Tightwire
Juggling
Acrobatics
*Due to the way we have to set the space and equipment available to us this term, we are unable to offer flying trapeze. There are, however, still a number of aerial skills mentioned above. These actually allow for each participant to have more time practicing aerial skills than flying trapeze and are the ones most commonly seen in circus performances due to the smaller footprint. Participants have found these just as enjoyable and are to get more of an insight into the skills that today's professional performers develop.
Who it's for
Anyone aged 8-12 who wants a fun day's activity or to try circus skills before applying for a longer course.
The workshop is appropriate for complete beginners though those with injuries or a larger than 43-inch waist may not be able to participate in certain activities.
What to wear
Tracksuit bottoms/ leotard/ leggings and t-shirt with clean indoor trainers.
Please note that jeans, very baggy clothing, shorts and trousers with pockets on the side of the leg are not suitable for these activities.
All jewellery will need to be removed.
Price
£39 per person.
Circus Experience Days are non-refundable or exchangeable. Please see our Terms and Conditions for more information and read our Privacy Policy.
How to book
Book online or call our reception team on 020 7613 4141.
Further information