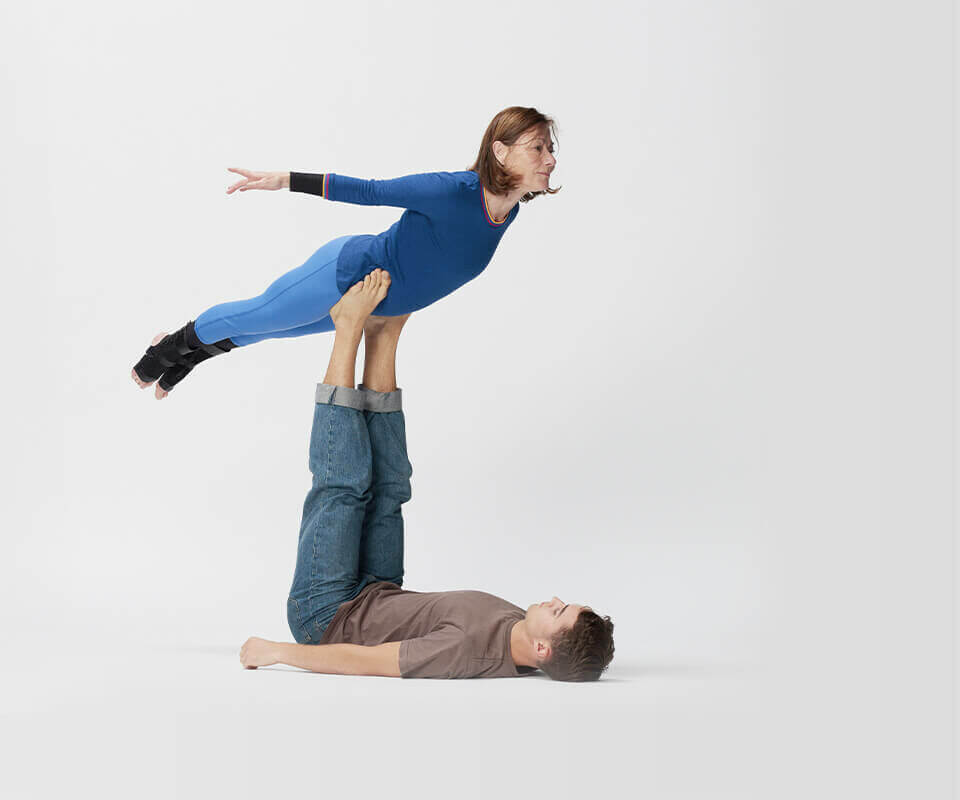 See inside the National Centre for Circus Arts and experience a wide range of circus skills including flying trapeze, tightwire and acrobatics in this unique half day workshop for adults.
WHEN

Saturdays, 2.30 – 5.30pm

PRICE

£? per person. Group discounts available.
About
You'll try a range of skills during an experience day, including Flying Trapeze, Silks, Rope, Tightwire, Acrobatics & Juggling.
Anyone aged 17+ who wants a fun day's activity or to try circus skills before applying for a longer course.
The workshop is appropriate for complete beginners though those with injuries or a larger than 43 inch waist may not be able to participate in certain activities. Please note that this workshop is not appropriate for pregnant women.
Please note that participants will not be allowed to take part in the workshop if they have had any alcohol prior to the workshop or have alcohol during the workshop.
Booking
Book online below or call 020 7613 4141. Group discounts are available when booking.
8-16 people          10%
17-24 people        12.5%
25-32 people       15%
Circus Experience Days are non-refundable or exchangeable. Please see our Terms and Conditions for more information and read our Privacy Policy.